Details
As the saying goes: "A good start is half the success".
TAIWAN T-N.T. STUDIO has been pursuing a breakthrough in performance, and the pace of research and development has never stopped.
We have developed T-HOP series bucking, double I/D inner precision air-cushion inner barrel series, etc. Effectively increase the stabilizing friction required for BB, also created more far-reaching effective flight distance.
Now, introduce you T-N.T. new patented design of inner barrel :
【Solar Eclipse inner barrel】!!
(We refer to this product as【S+ barrel】)
The【Solar Eclipse barrel】has the following features, below we will make simple explanation with photos, please refer the article :
【BB & Inner barrel - Schematic】Normal vs. S+ barrel
(inner barrel I/D 6.03mm , BBs O/D 5.95mm)
●GREEN area - inside of HOP bucking/pressure area.
●BLUE area - S+ positioning area.
●RED area - BB contact with the inner barrel's area.
---

S+ Air-cushion inner barrel
●For major brands AEG, GBB.
●Length can be customized.
●Air-cushion effect. ( 112mm & 170mm No Air-cushion Design )
●Relief pressure.
●Air front guide.
---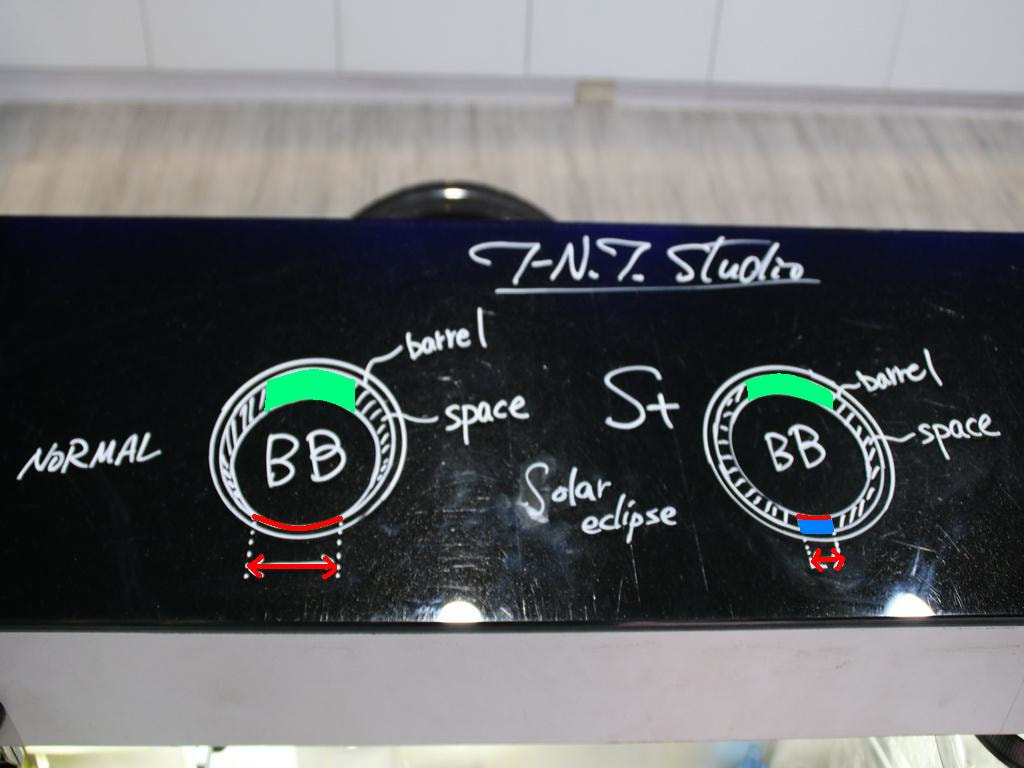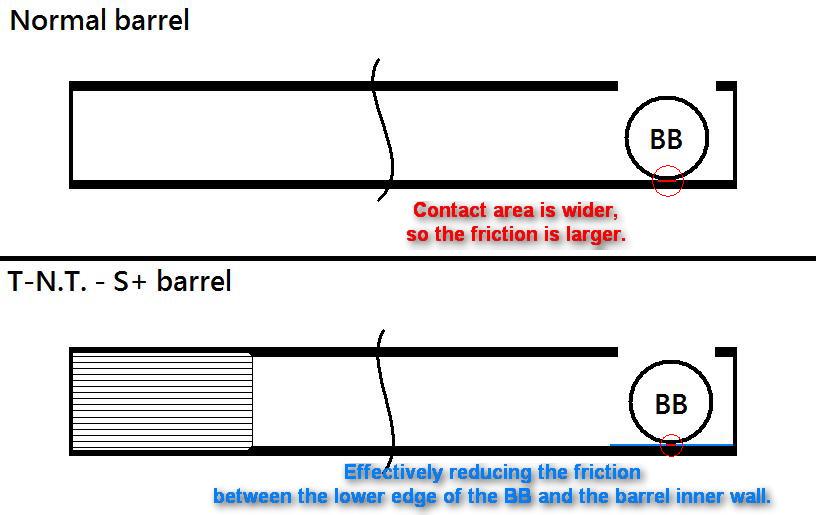 Additional Information
| | |
| --- | --- |
| Product Name | T-N.T. APS-X System Solar Eclipse S+ Precision double I/D Air-Cushion Inner Barrel For AEG / GBB |
| SKU / Code. | TNT-SPLUS-IB |
| Manufacturer / Brand | T-N.T. STUDIO ( TNT ) |
| Major Color | Silver |
| Major Built Material | Metal |
| Size | N/A |
| Disclaimer | Upgrading airsoft guns require necessary skill & technique, manual modification is necessary, consult expertise if needed. |