Details
EXPORT ONLY

DUE TO THE POLICY OF POST OFFICE, LITHIUM BATTERIES CANNOT BE SHIPPED BY AIR MAIL.
WE WILL SEND OUT BY SURFACE MAIL.
WE CAN PROVIDE DHL / FedEx EXPRESS SHIPPING.
---
- The Main Body of Aluminum CNC Manufacture
- The models strive to do the design of the three anti waterproof, shockproof, dustproof.
- Battery connection structure is fully compatible with the original product, and comes standard with a large capacity lithium battery
- Two-stage double-Shou dual display
- The U / V transceiver multi-segment receiver
- Full-function operating button
- Dot-matrix LCD screen with the original product the same principle
- Stainless steel 6-pin connector Universal MIL. Regulation standard interface
- TRI PTT and Headset Compatible ( or Same Spec. compatible )
Note: The Version.1 << ENT+3 Button >> have not is AM Channel function.
---
Specifications
Frequency range:
HF: 25 - 30Mhz ( Mode H )
VHF: 136.000 - 174.000Mhz
UHF: 400.000 - 470.000Mhz
Aircraft frequency band ( Receiving )
AM: 109.000 - 135.995Mhz
Transmitting Part
Output Power:
High: 10W, Meddel: 5W, Low: 1W
Receiving Part
Intermediate Frequency:
38.55Mhz/450KHz ( Main Band )
49.95MHz/450Khz ( Secondary Band )
Imput voltage: DC 12.6V or 8.4V
Size: H160 * W70 * D45mm
---
Package Includes:
- Walkie-talkie ( TRI AN/PRC-152 Version.1 ) x1
- Li-ion Battery pack x1
- AC Adapter x1
- Rubber Antenna x1
- User's Manual x1
---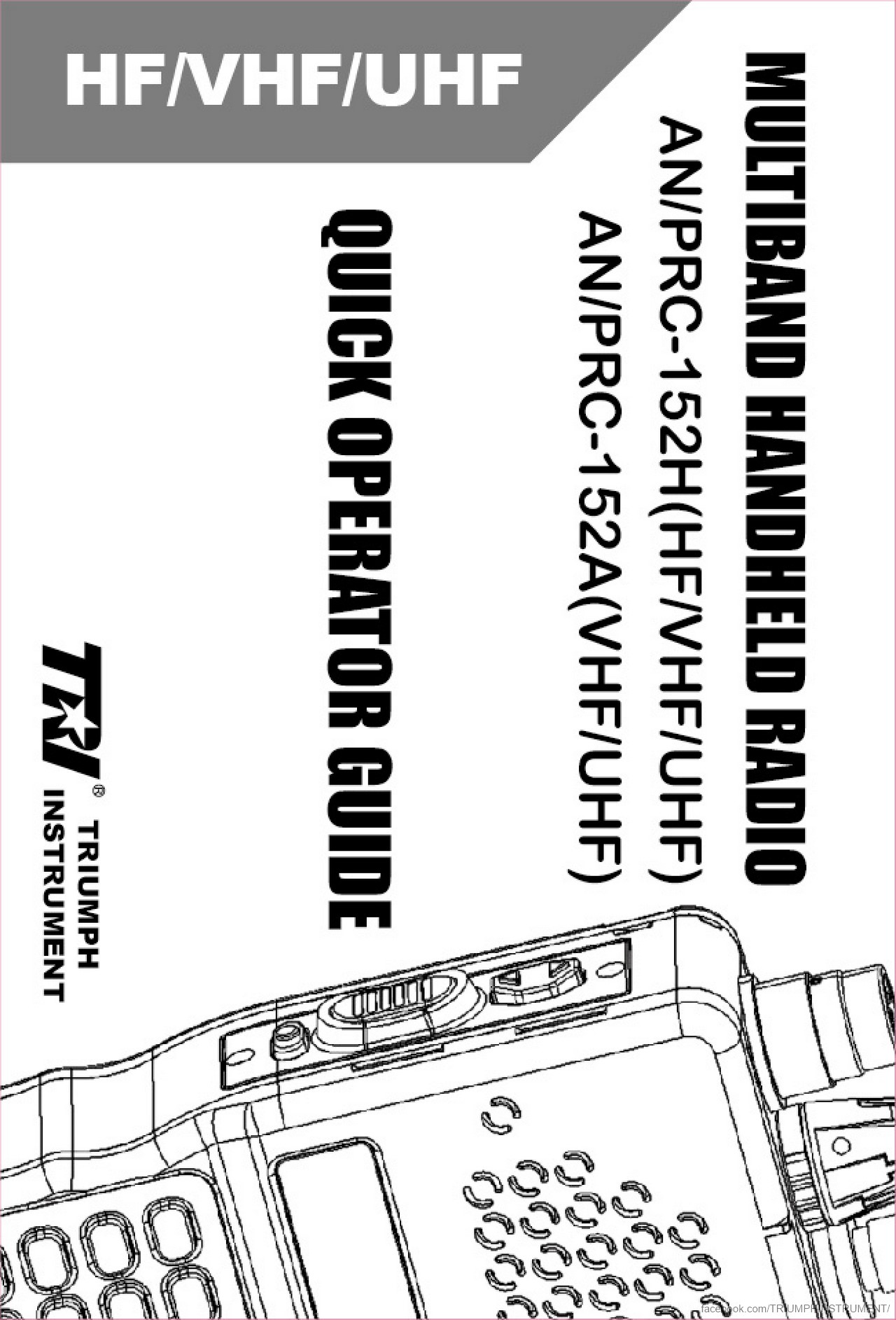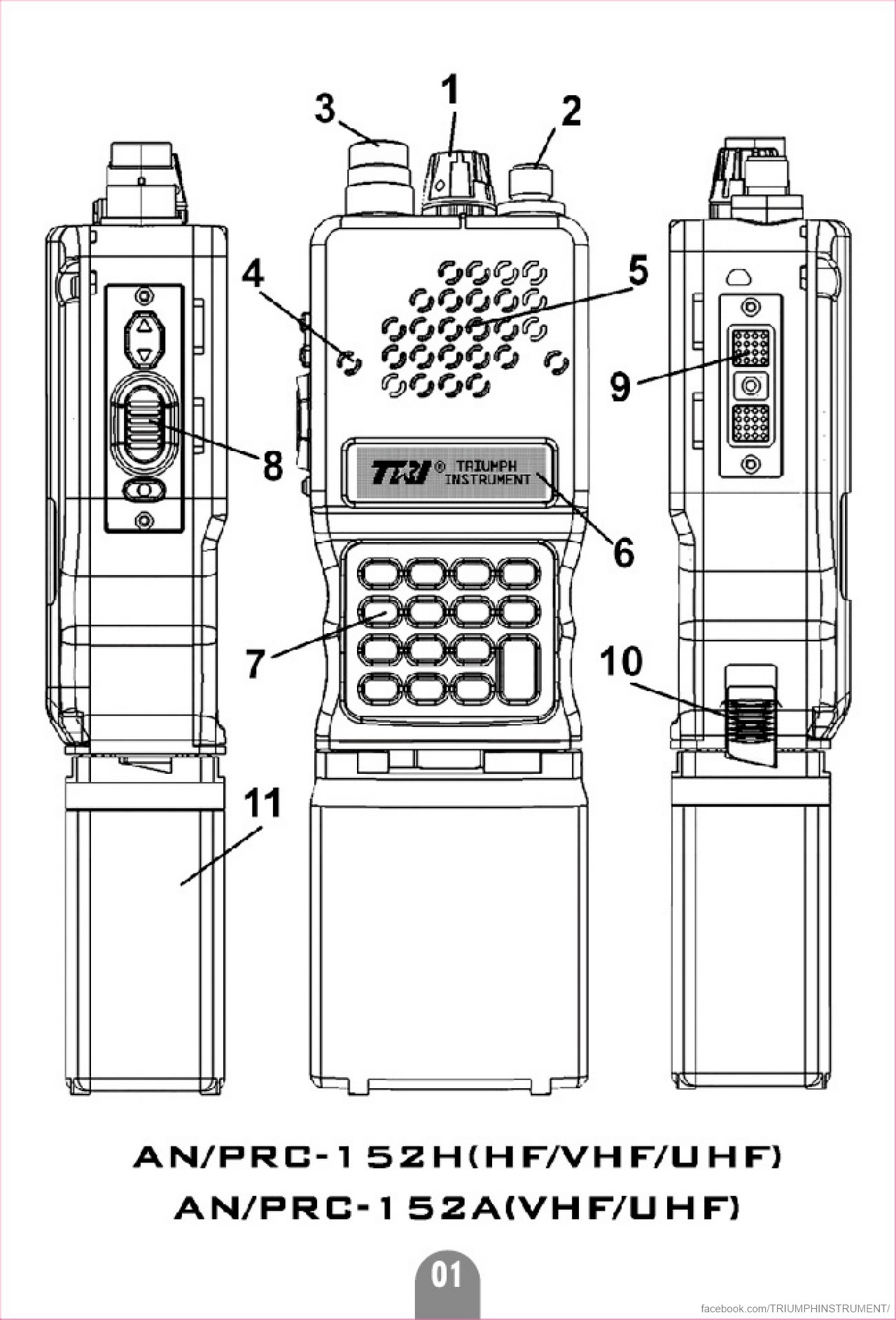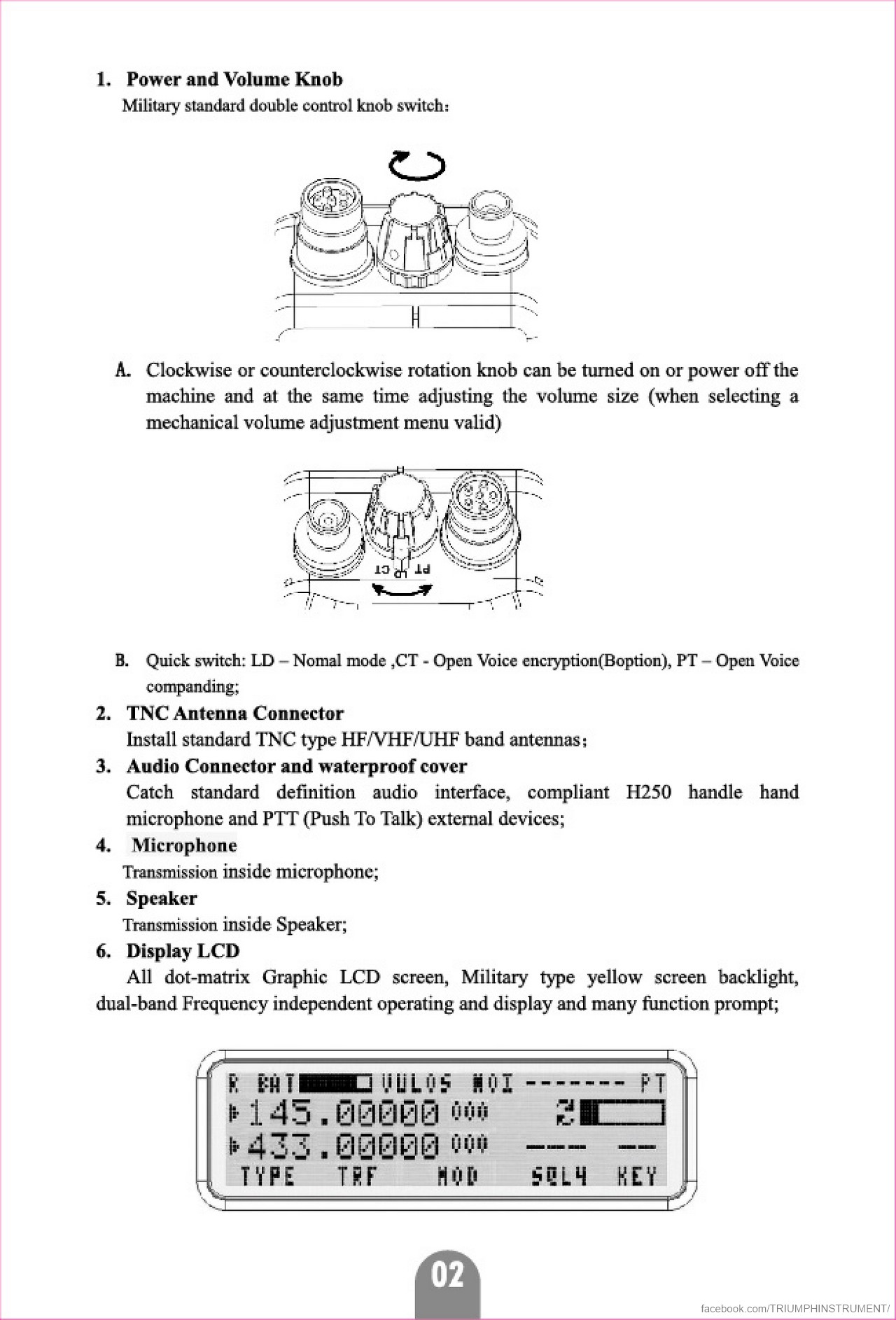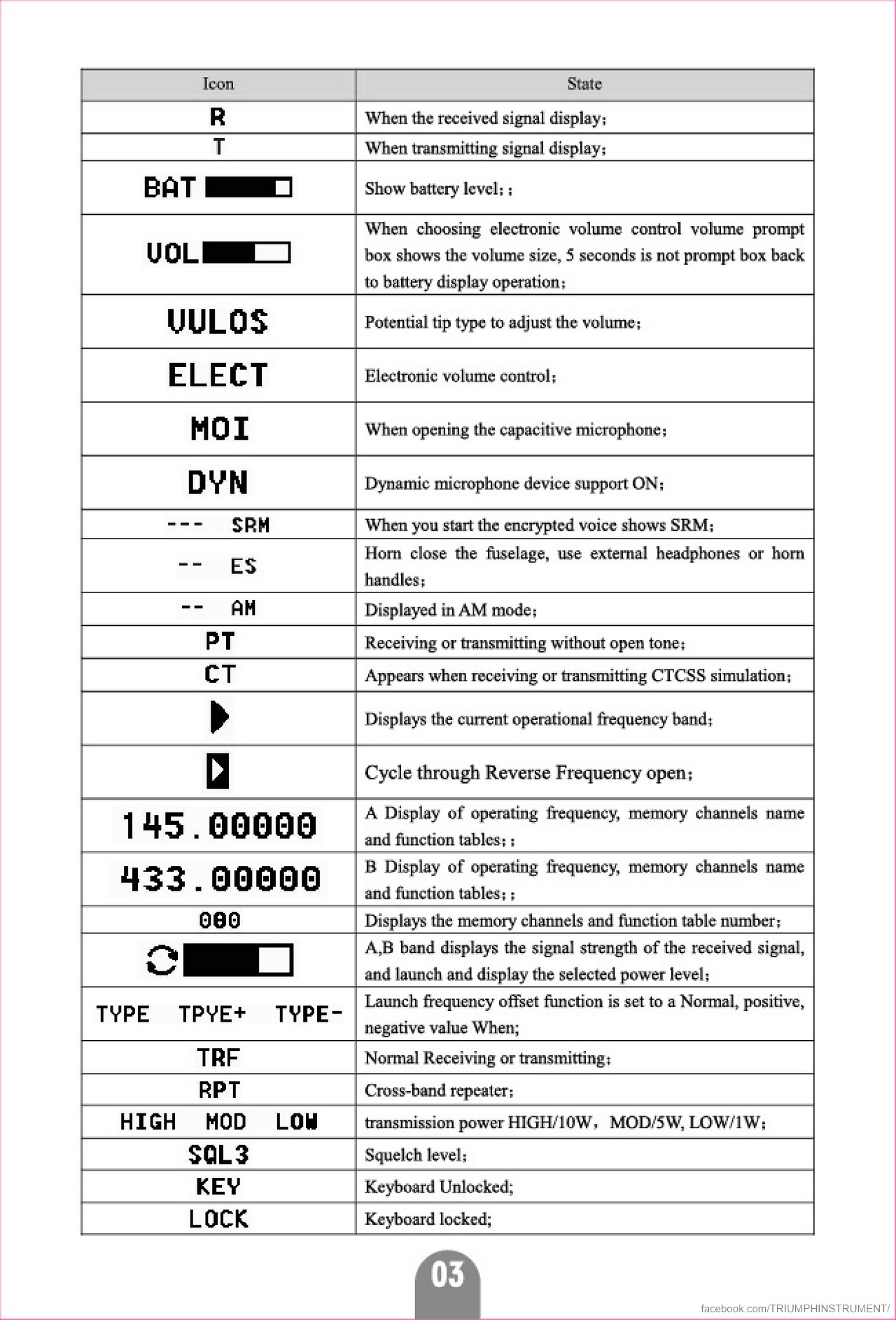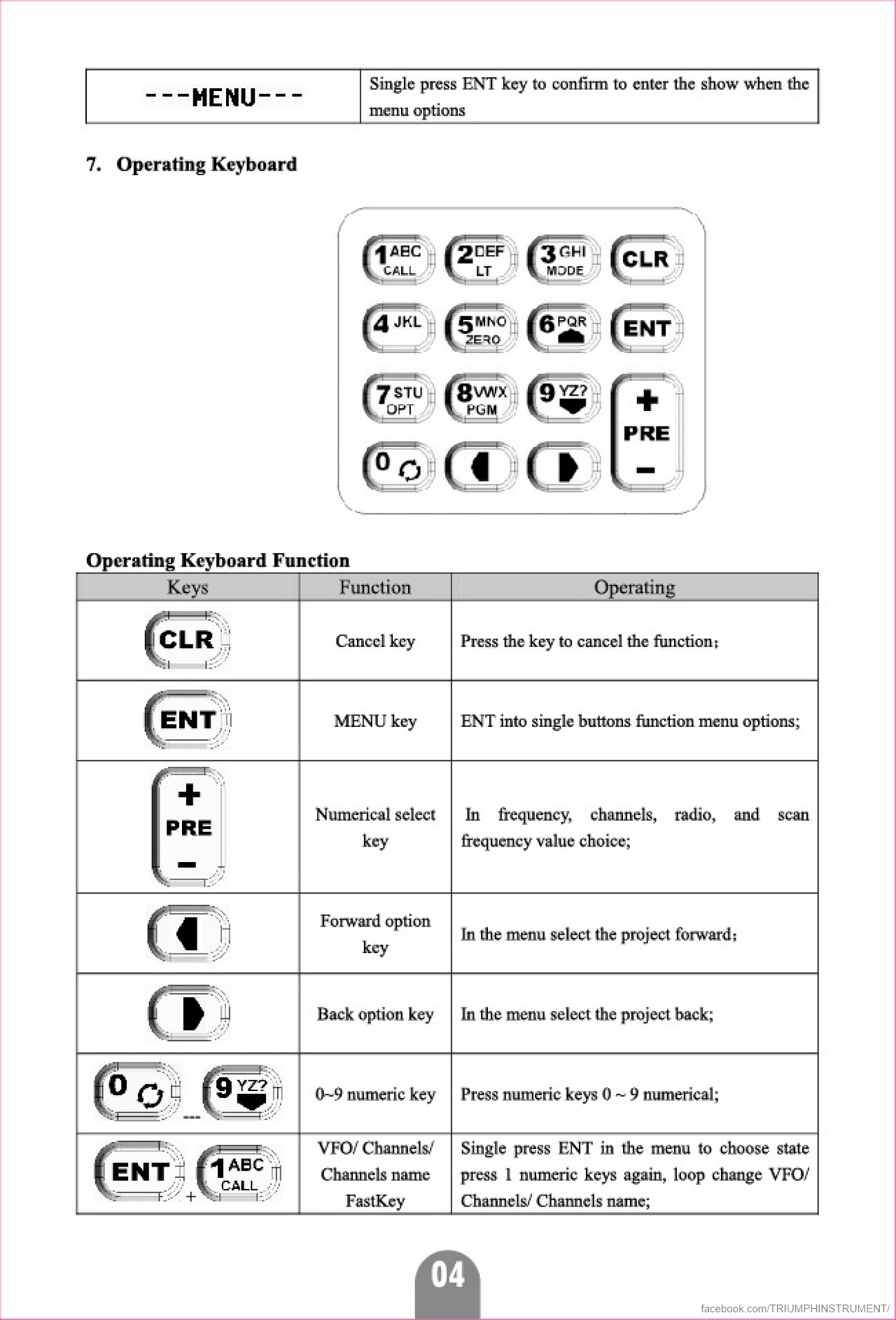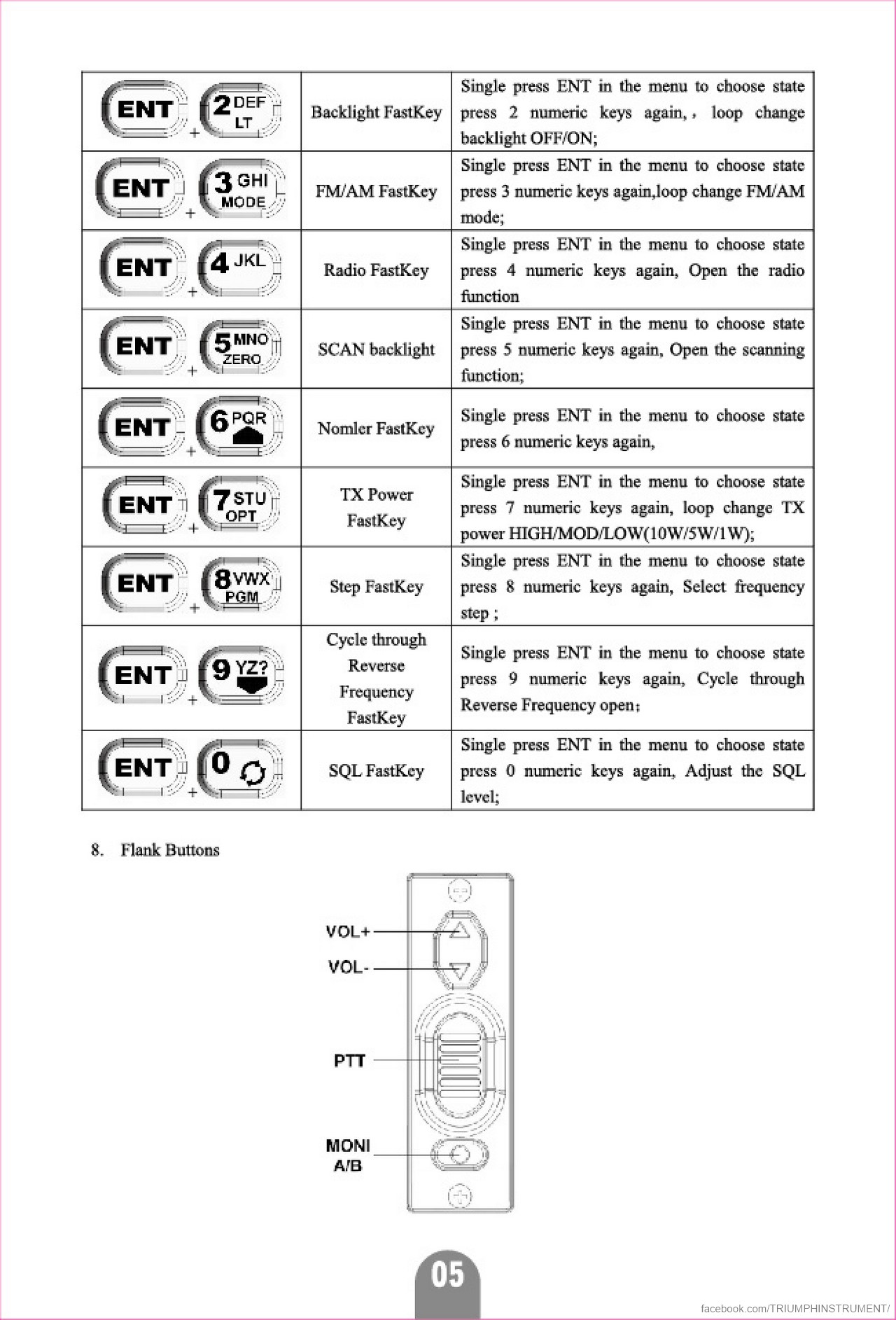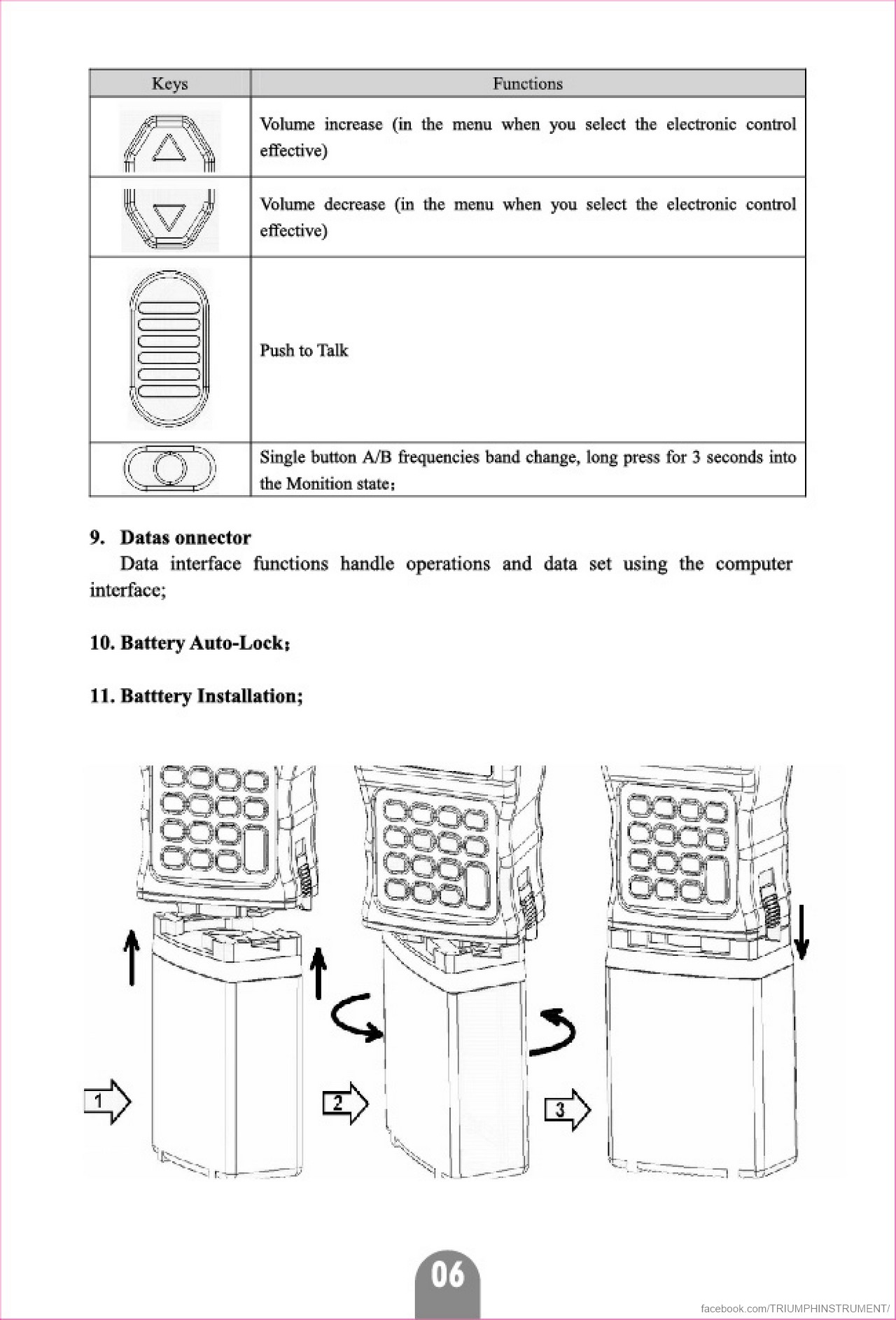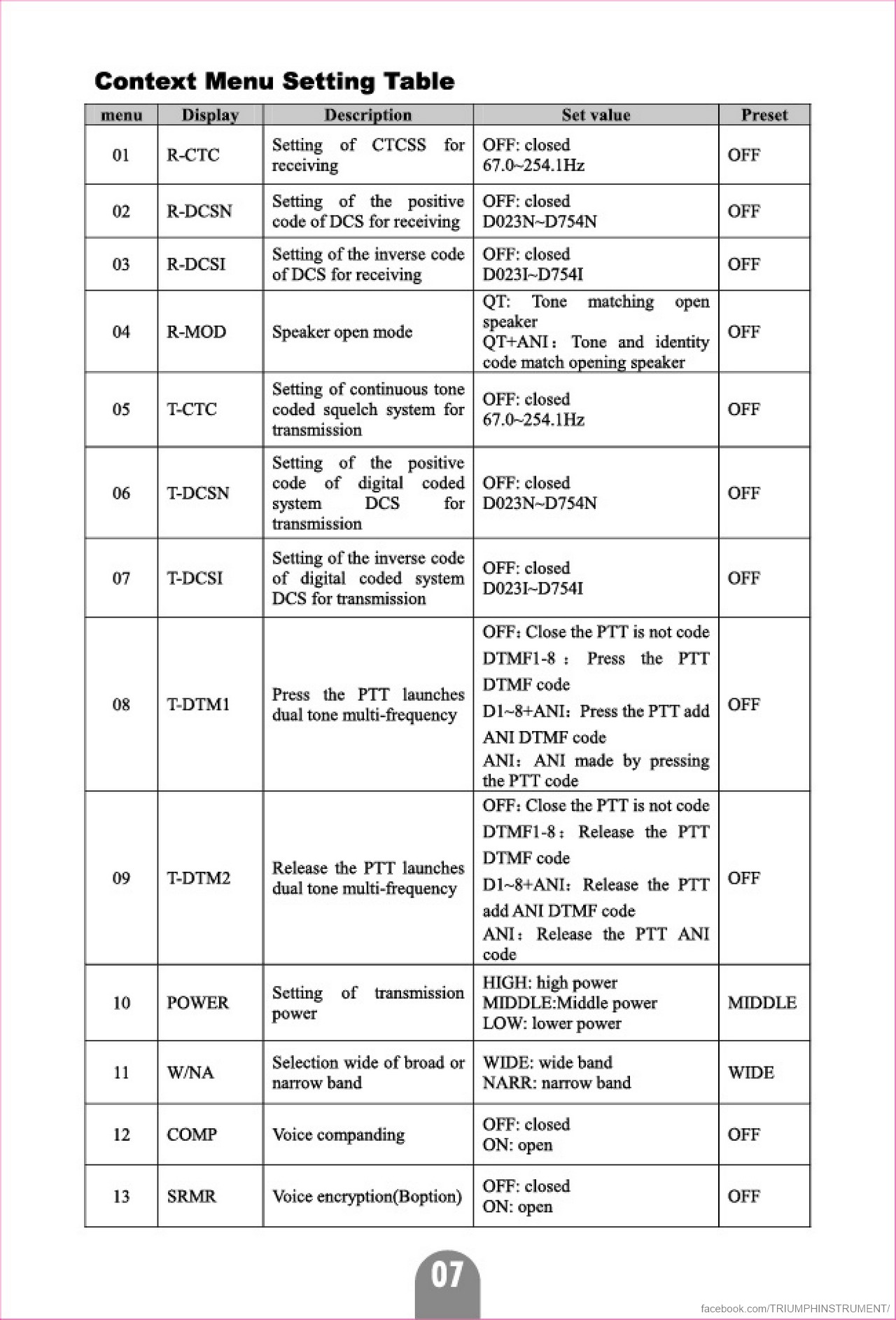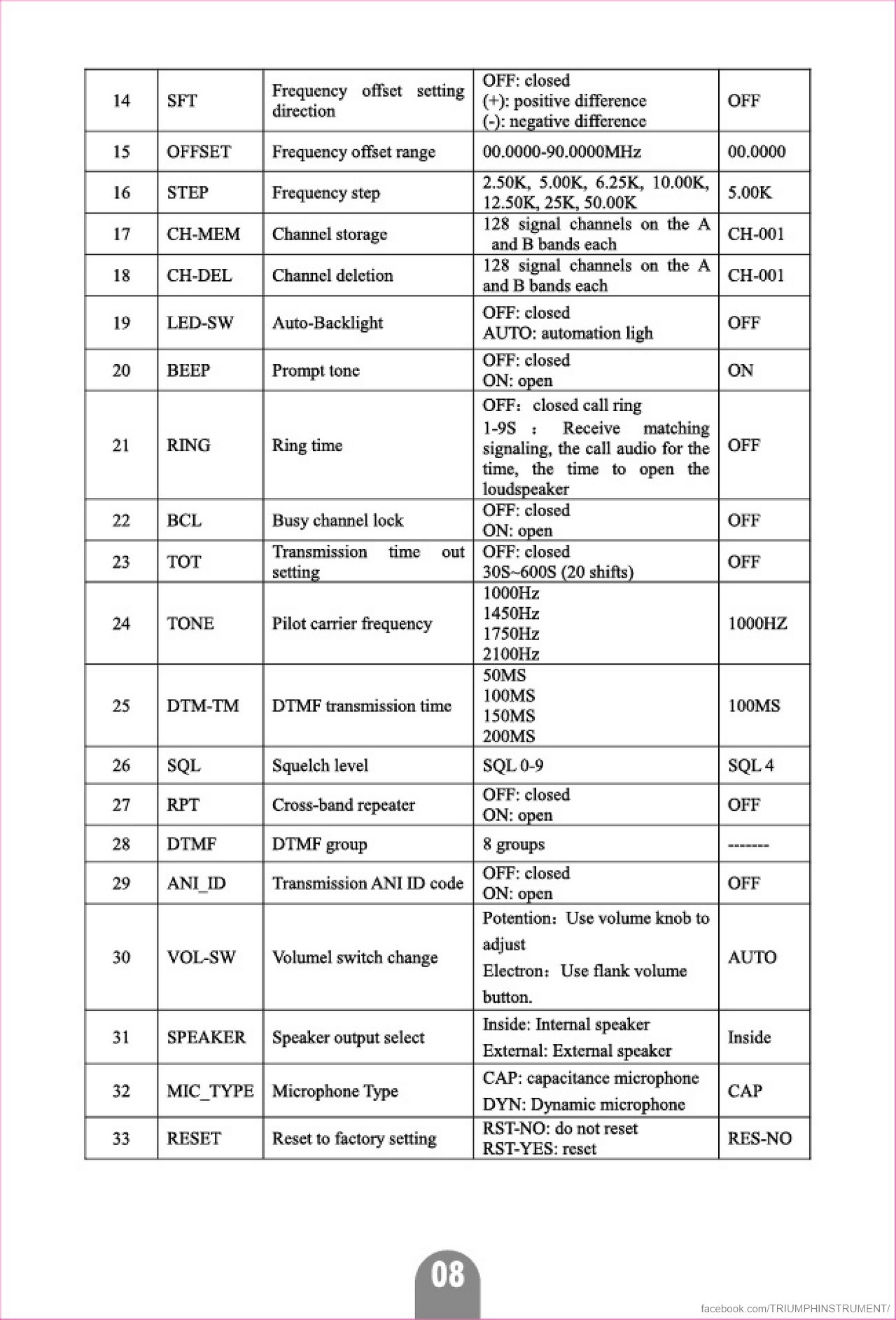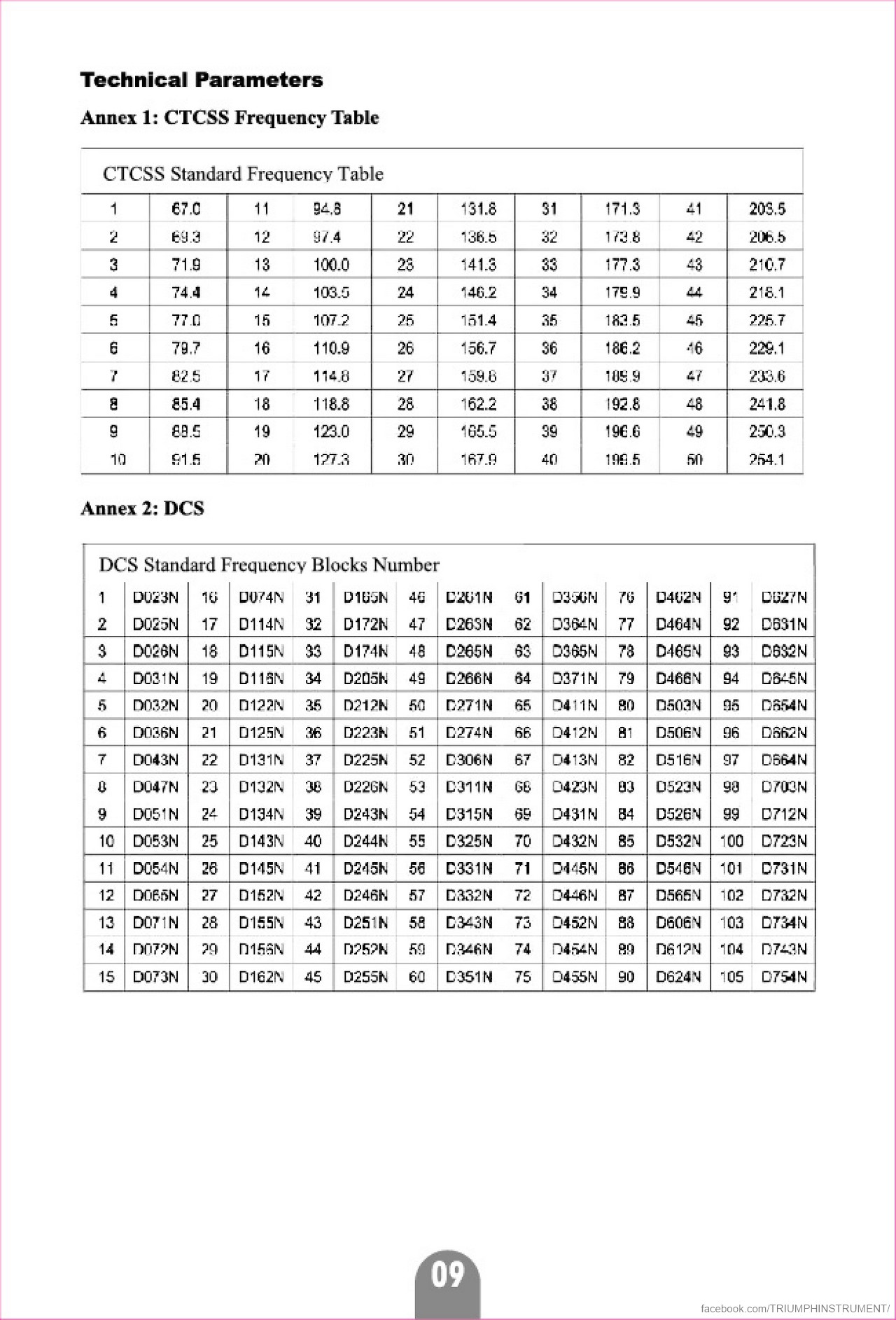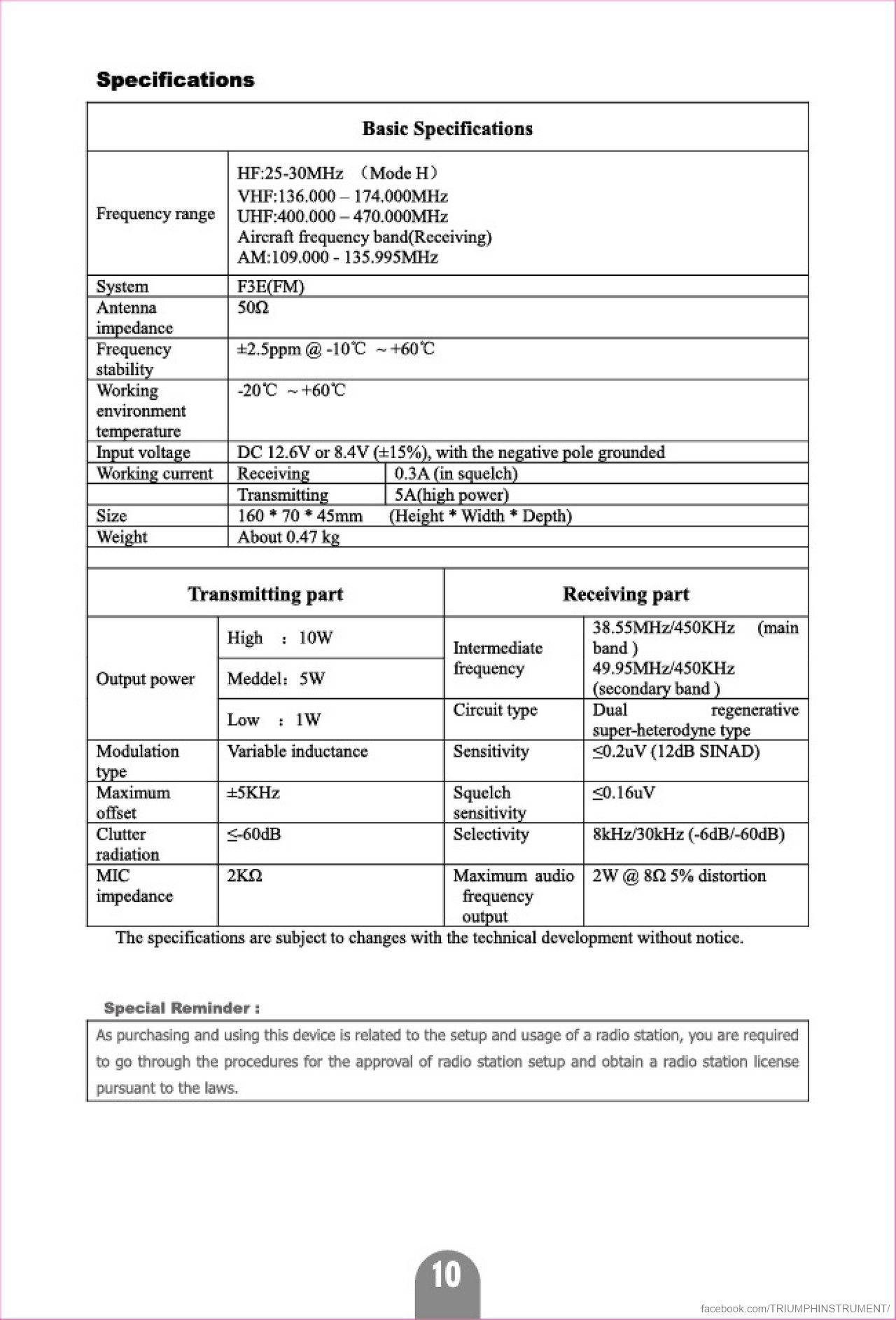 Additional Information
| | |
| --- | --- |
| Product Name | TRI PRC-152 Aluminum Walkie-Talkie Multiband Inter / Intra Team Radio ( IPS Ver.1 12.6V ) ( IPX-7 ) ( PRC 152 / TRI 152 ) ( OD ) |
| SKU / Code. | TRI-PRC152-AI-12V-OD |
| Manufacturer / Brand | TRI ( TRIUMPH INSTRUMENT ) |
| Major Color | Olive Drab |
| Major Built Material | Main Body of Aluminum CNC Manufacture |
| Size | Body H160 * W70 * D45mm |
You may also be interested in the following product(s)