USD$32.69
Gun Safe Dehumidifier, Wireless, Reusable, Portable Dryer, Safe mini mold remover for Gun / AIRSOFT / Camera / Instrument.
Long lifespan. The original manufacturer recommends that it can be replaced in 5 years according to the condition of wear and tear. 
Please avoid direct drop, impact and soaking in water.
The color difference is only at the frame, the main body is all the same.
1 pieces in one package.
Buy 3 for

USD$28.77

each and save

12

%
Feature:
- IDEA for CONFINED SPACE: Gun/Pistol/Rifle case, camera storage, outdoor backpacks, gym bags, instrument safe. One piece is suitable for space up to 20L pistol cases. Effectively control the humidity to less than 60% RH. Lasts up to 4 weeks.

- EASY TO USE & ODOR-FREE: NO cables or batteries required. Perfectly replace traditional desiccant bags and beads. It will start absorbing moisture and show the humidity status with different color.

- WIRELESS AND REUSABLE: Just use microwave or oven to heat up and reuse again. Due to the possibility of moisture absorption during production and shipment, it is recommended to heat up the stone when you use it for first time.

- PROTECTIVE & TACTICAL DESIGN: The military design of this compact dehumidifier can perfectly fit in with the case of your guns and airsoft. The protective frame can also avoid any collision.

- With world wise patent, Silent Dry product has no leaking issue and is eco-friendly. 100% Made in Taiwan, quality guaranteed.
- Material: Patent nano hygroscopic material
- Size: 13.5 × 2 cm
- Weight: 260g 
---
- MINE地雷 除濕石提供更大空間的除濕需求使用!
- 可脫水重複使用、更經濟好儲藏的吸濕防潮產品。
- 適用於各種須乾燥儲存的Airsoft玩具槍、BB彈、攝影光學器材、電池等產品。
- 大型除溼石,可用於步槍槍箱,或各種密閉儲藏盒、收納櫃。
- 使用專利吸濕材料製造,效果強,吸濕後也不會滲漏液體。
- 每一塊適用於約40L容量之密閉空間,更大空間可同時堆疊多個使用。
- 軍規防撞外殼,具有濕度指標檢視窗,方便控制整理時間。
- 材質通過SGS、歐盟ROHS、美國加州65法規等安全認證,使用無虞。
- 可永久使用,原廠建議5年可依耗損狀況更換,請避免直接摔落撞擊及泡水。
- 生產地︰台灣

使用說明:
- 適用於密閉空間(如防撞箱、儲藏盒、收納櫃等),開放(通風)空間吸濕太快,時效短。
- 於40L容量之密閉空間,具有持續至少一個月的吸濕能力。
- 可置於手提式的尼龍、布料槍袋中,但由於透氣,吸濕時效會縮短。
- 濕氣吸滿後,外殼側邊濕度指標檢視窗將會由白變藍。
- 可利用微波爐或烤箱加熱除溼,濕度指標變回白色,即可重新吸濕。
- 微波爐:解凍模式,微波11分鐘。
- 烤箱:溫度150度C,加熱120分鐘。
- 請注意加熱前須取下防撞側邊外殼,加熱後待冷卻才裝回。
- 請注意加熱後,濕度指標可能須經過4~5個小時才會完全變回白色。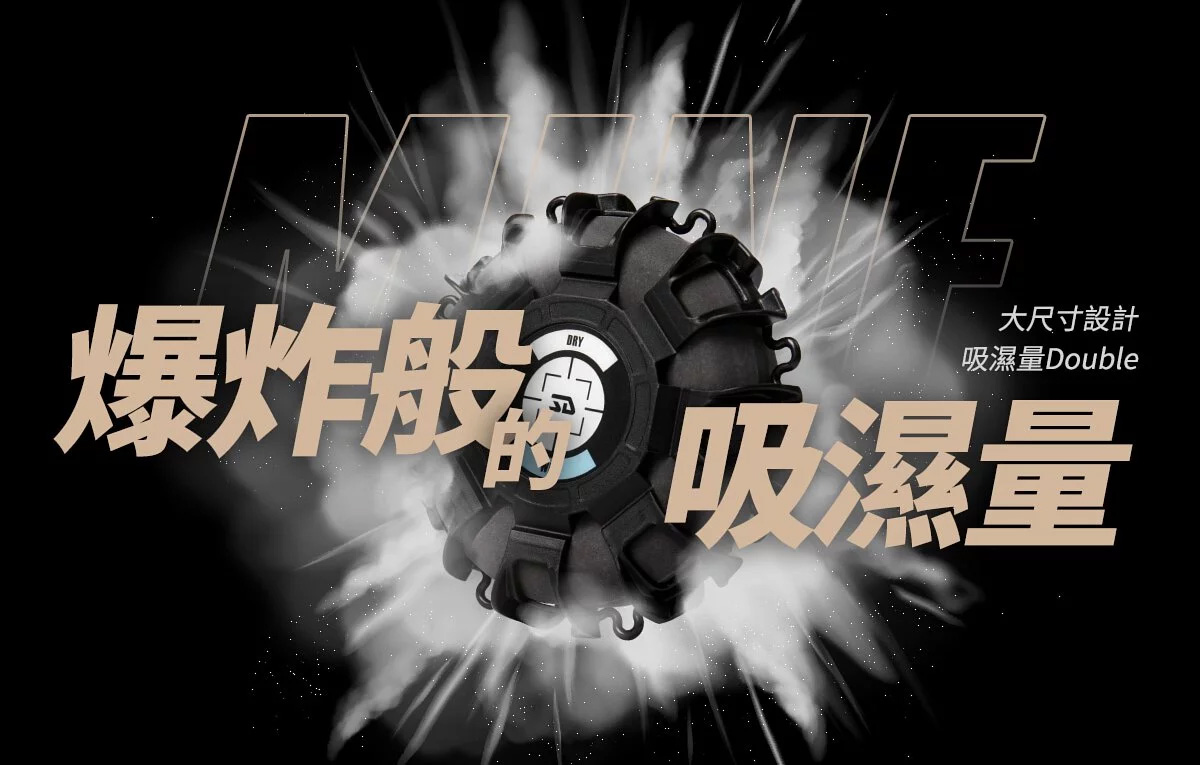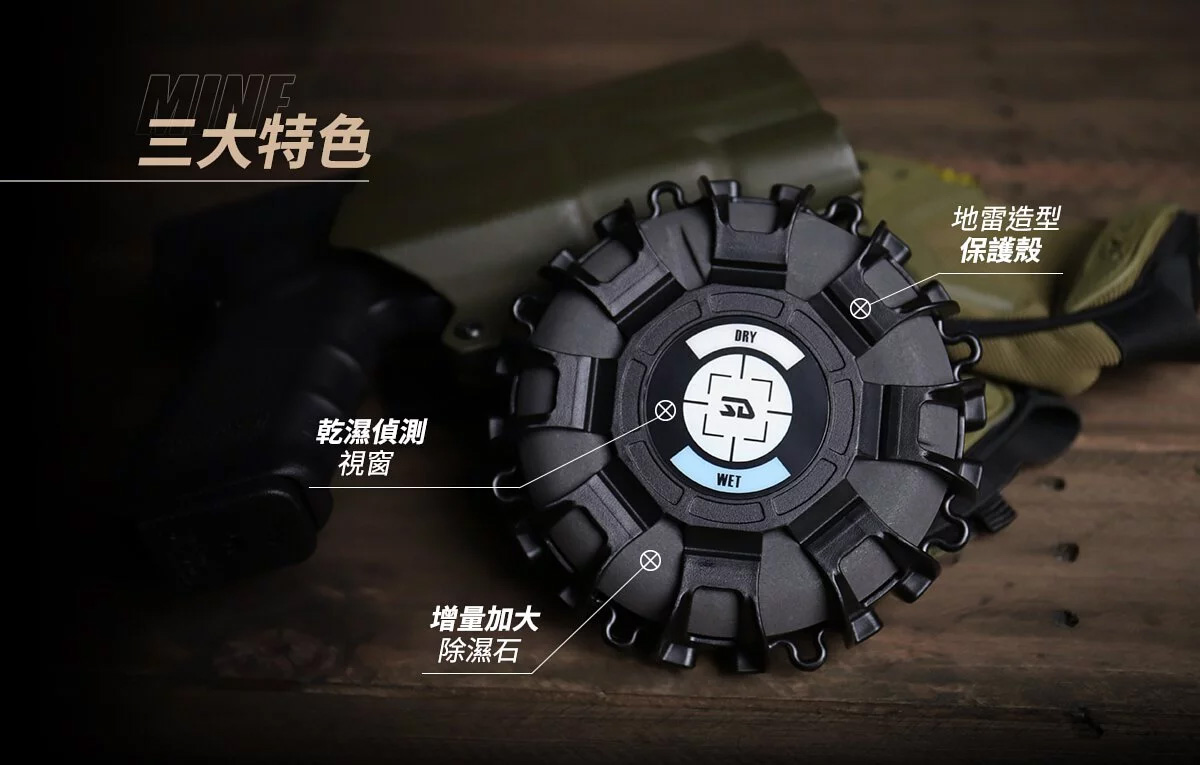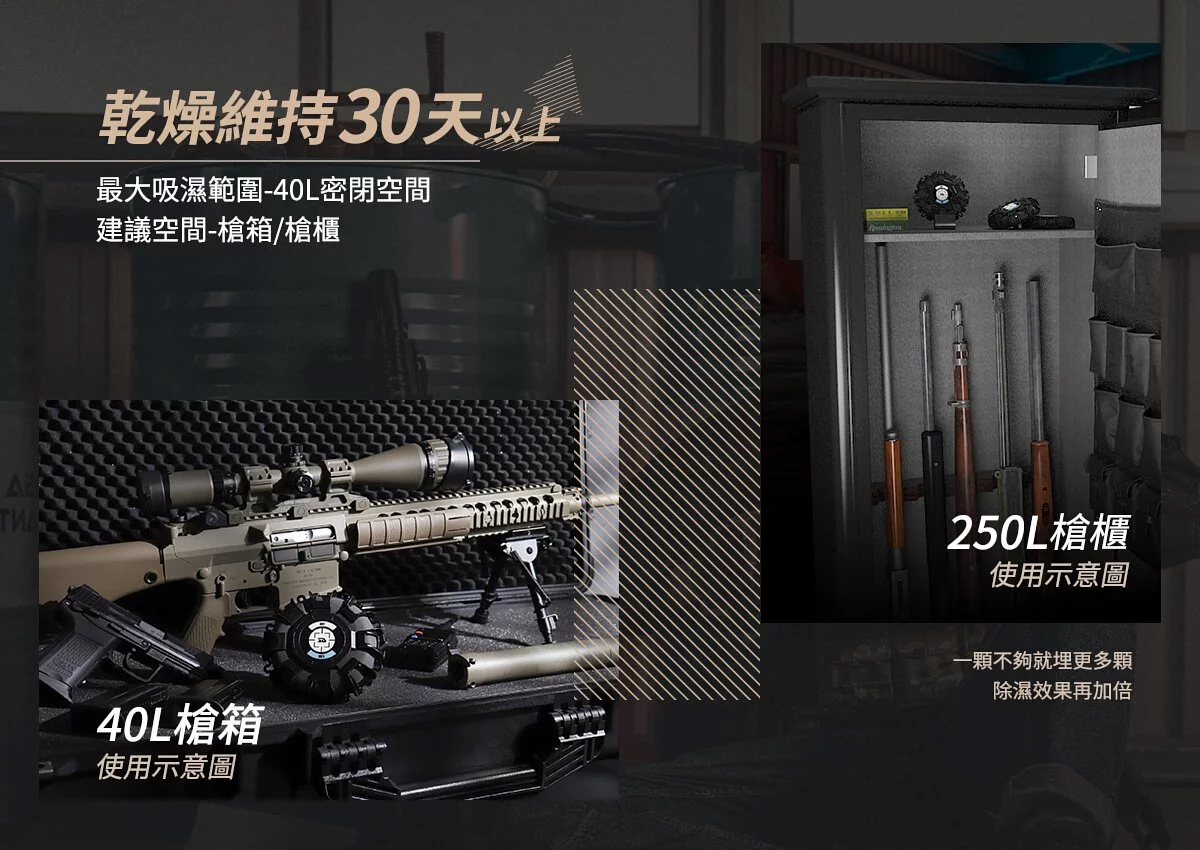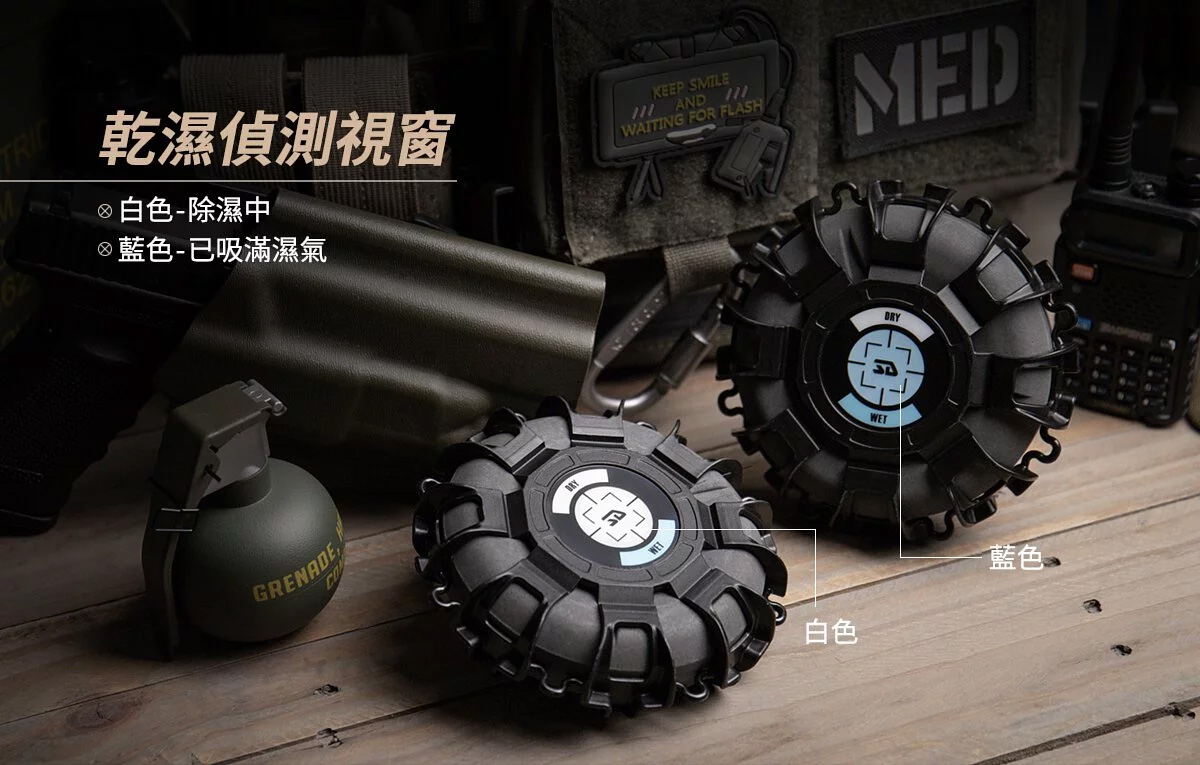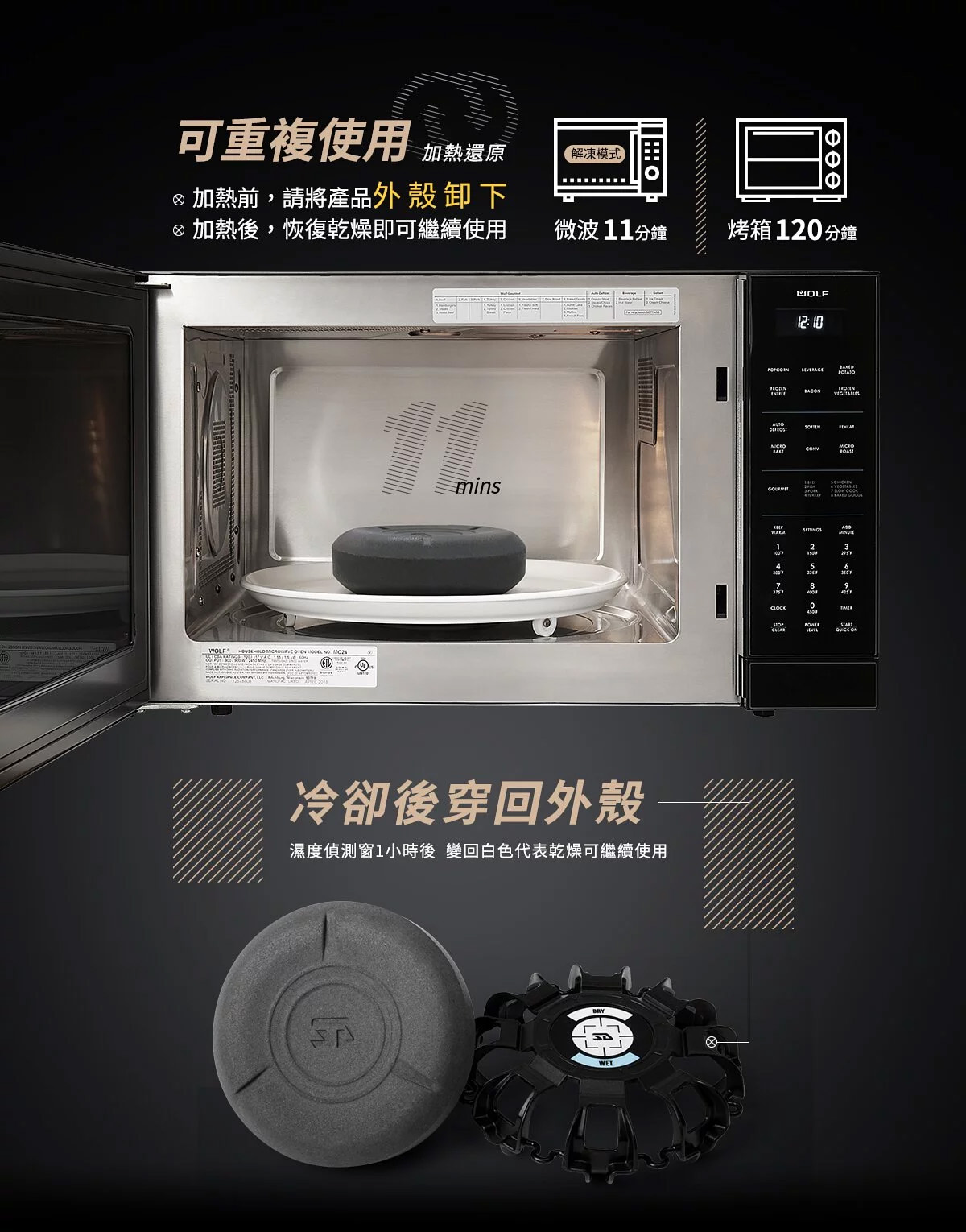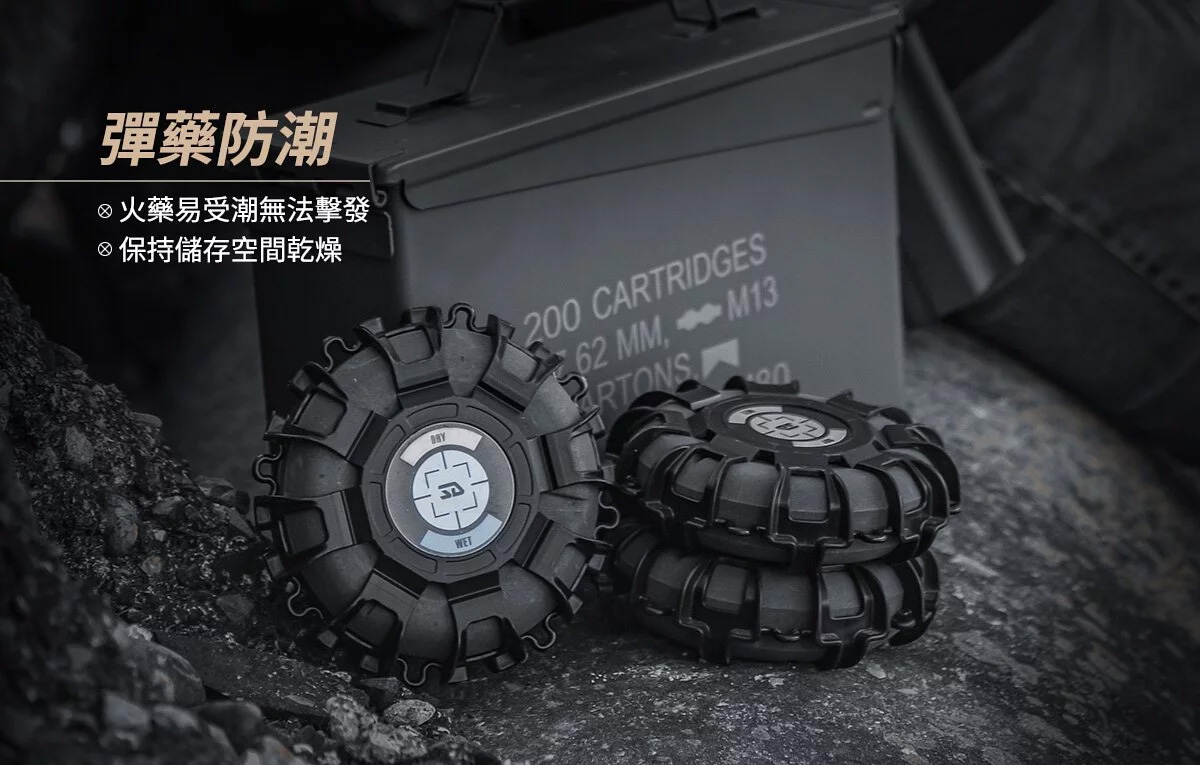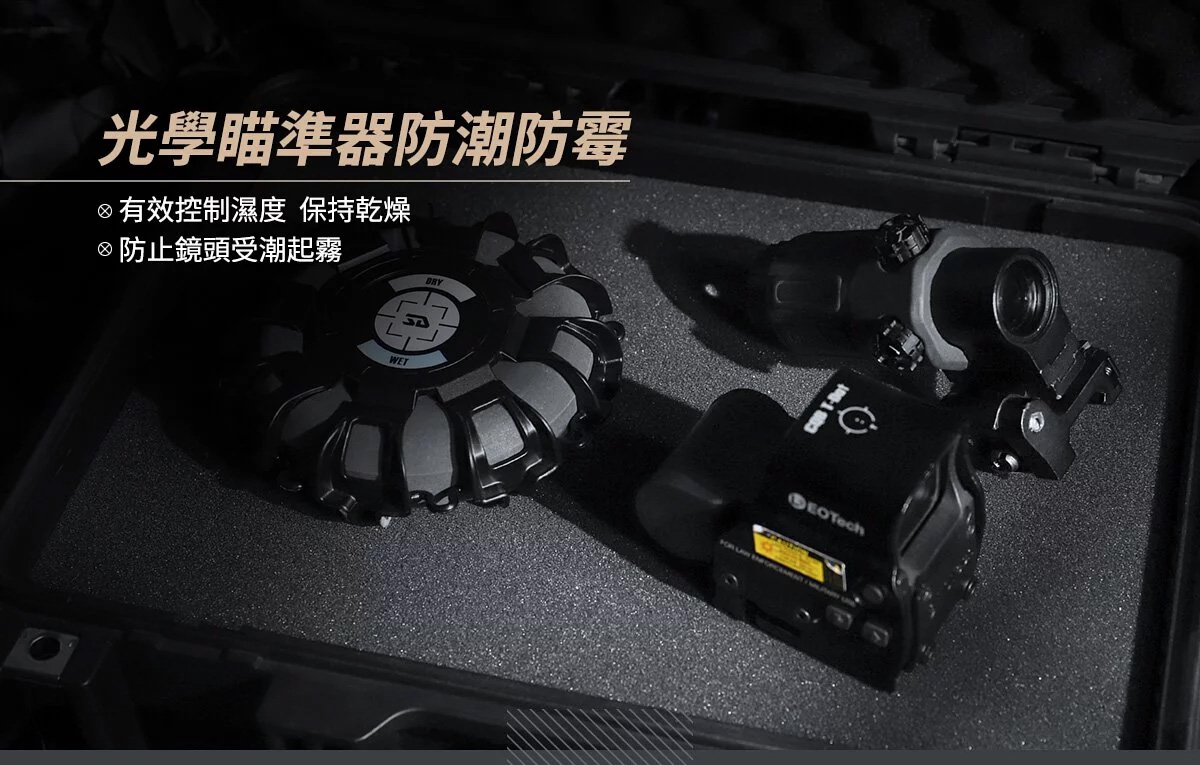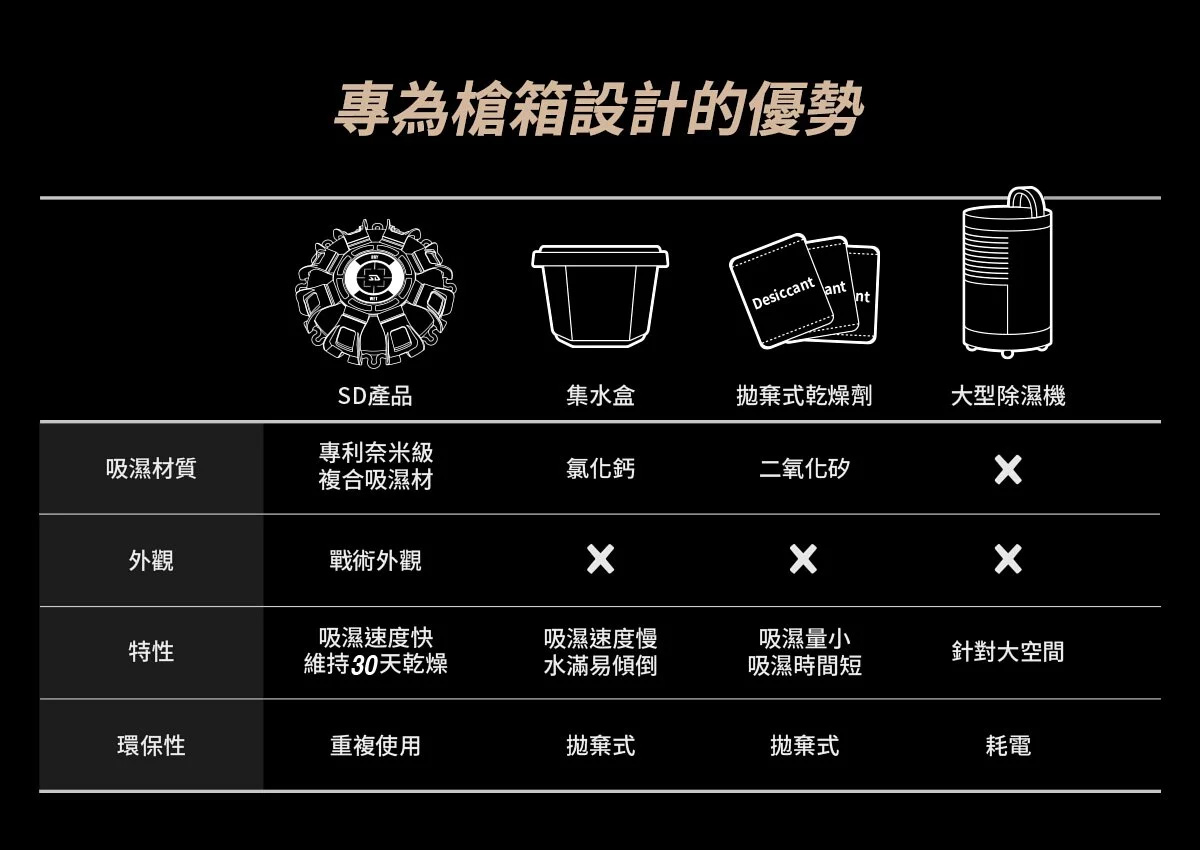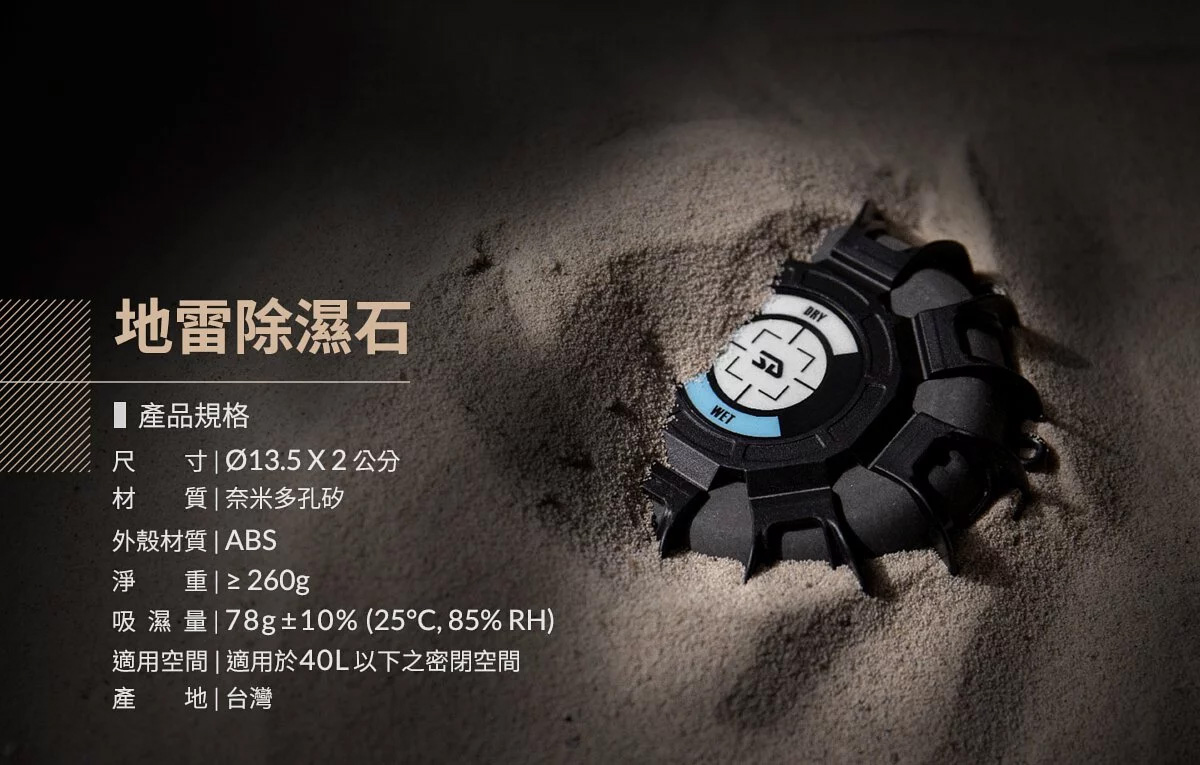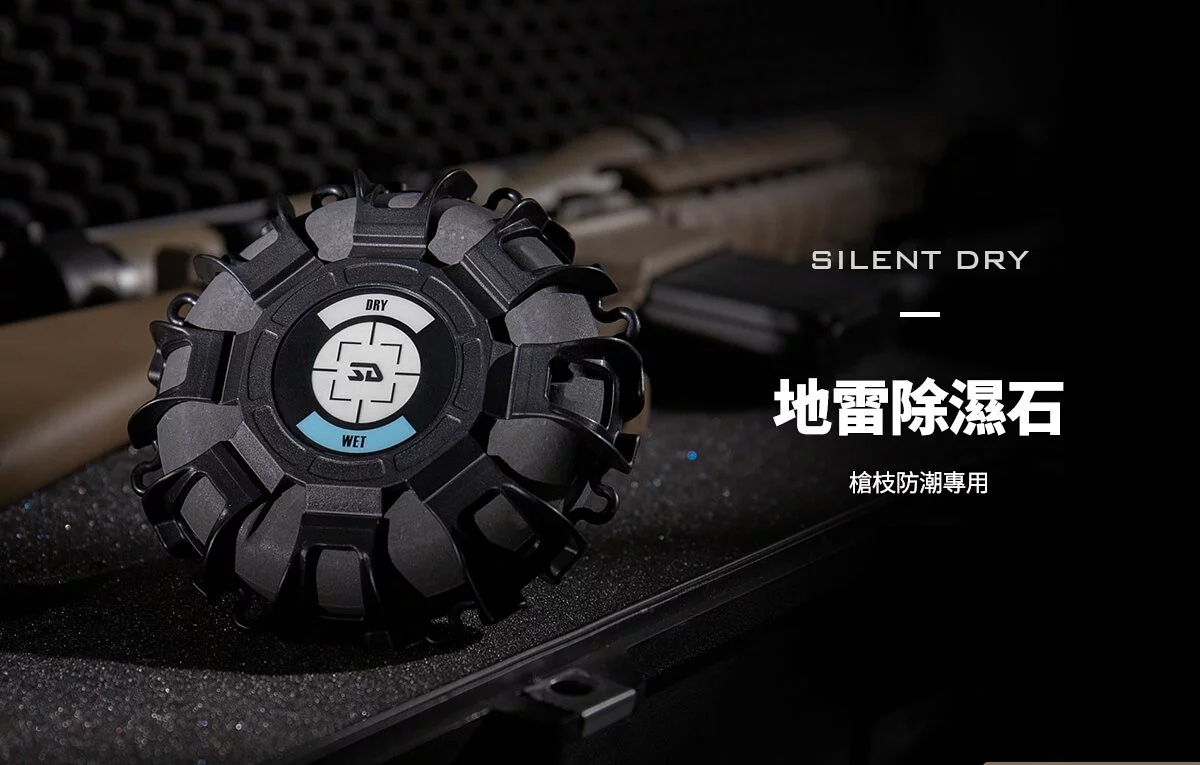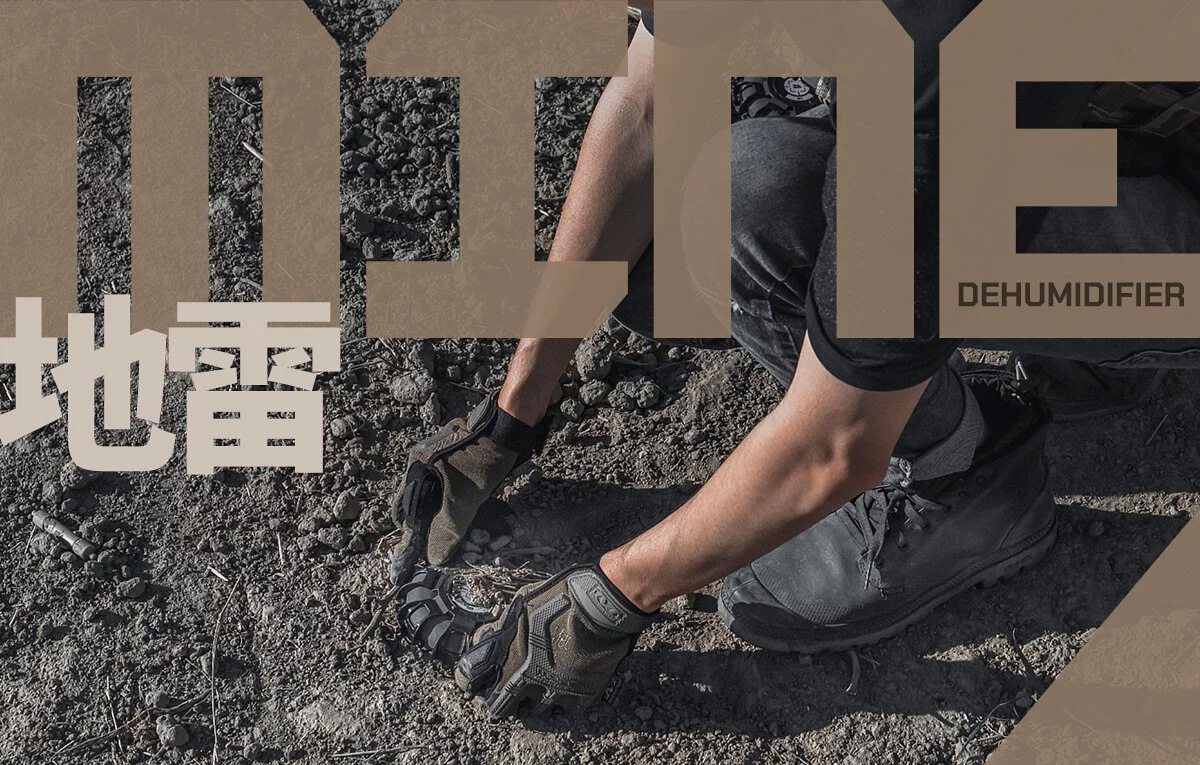 Manufacturer / Brand
Silent Dry
Major Built Material
Patent nano hygroscopic material
We found other products you might like!