Availability:
Out of stock
USD$169.90
No Compromise?Get VFC!
HK45 Series
- Authorized Manufacture
Fully authorized markings and NSN prefix, with all appearance realistic structure, the VFC HK45CT is a perfect replica in process and material. with every appearance parts and all details like coating, surface finishing, anti-skid Textured Surface, realistic firing pin and loaded-chamber indicator were base on real.
- Design of Modern Firearm
All the feature of original design, include polygonal barrel and O-ring design, ergonomic, anti-skid, Ambidextrous use and all control system, enjoy the reliable action control.
- Tactical Parts And Function
Metal slide with grip serrations and realistic coating, nylon-reinforced Polymer body with Integral MIL-STD-1913 Picatinny rail and Anti-skid Textured Surface, also the extended threaded barrel for suppressors.
HK45
Compact Tactical
All Combination of Combat Pistol
6mm Gas Blow Back Pistol
---
All Combination of Combat Pistol
History of HK45 Series
The HK45 was designed to fit requirements of the U.S. Military JCP (Joint Combat Pistol) program which had the purpose of arming the U.S. Military with a .45 ACP semi-automatic pistol instead of the 9mm M9 pistol. Heckler & Koch, along with Larry Vickers, an ex-Delta Force operator, and Ken Hackathorn led the design and development of the HK45, Though the program was suspended indefinitely in 2006, HK decided to make the HK45 available on the commercial market as well
as to law enforcement and military groups.
The HK45 was developed as a product improvement of the highly regarded USP45, first released in the 1995. The Caliber .45 ACP HK45 includes several user-inspired enhancements including changeable grip panels (backstraps), a Picatinny MIL-STD-1913 accessory rail, better ergonomics, and more ambidextrous controls.
---
Using HK's unique internal mechanical recoil reduction system reduces the recoil forces imparted to the weapon and shooter by as much as 30%, improving shooter control during rapid firing and increasing component service life. The HK45 combines the accuracy,
modularity, reliability and minimum 20,000 round service life of the famed USP45 series with the improved ergonomics of the P2000 series pistols, HK45 Compact and HK45 Compact Tactical models set with threaded barrels for use with muzzle mounted sound suppressors.
Extensively tested and operationally proven, the HK45 Series is a new paradigm for Heckler & Koch handgun design and the HK45C / HK45 Compact Tactical was adopted by the United States NSWC (Naval Special Warfare Command) under the designation Mk24Mod0. And currently used by several special force unit.
---
- True Ambidextrous Use
By using the modular approach to the internal components first pioneered by HK on the USP, the control lever function of the HK45 can be ambidextrous use, VFC HK45CT comes standard with all ambidextrous parts include safety lever, slide control lever and magazine release.
- Powerful Recoil Action
High-Capacity Cylinder and key parts of internal action made by steel, made you strong recoil power with the highly performance and don't need to worried about damage.
- Hop-Up Quick Adjusting Set
By a new designed gas pistol hop-up quick adjusting set, an included screwdriver can direct adjusting the Hop-Up from the recoil spring sleeve in front of gun and You don't have to disassemble anymore.
---
Expectations of Future
HK45 Series
VFC upholds the highest standards to build this modern combat pistol, and full of joy with action power and operating function, able to insert suppressor and other combat accessories,
no matter collection or sport shooting , airsoft, military, and law enforcement training, VFC HK45 Series will to be satisfactory of your need.
---
Include:
- Pistol x1
- Magazine x1
---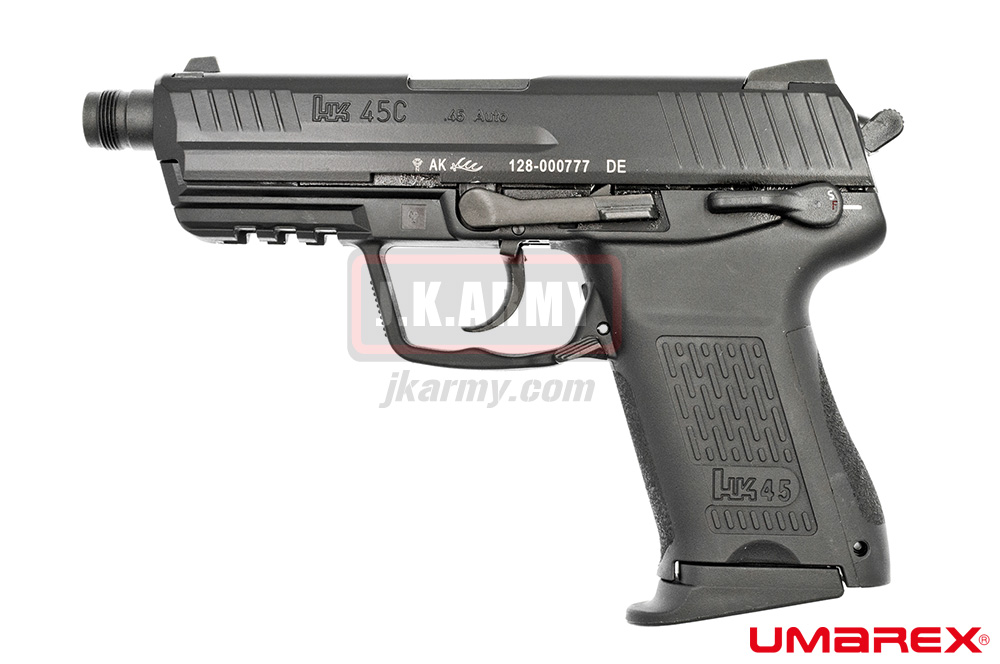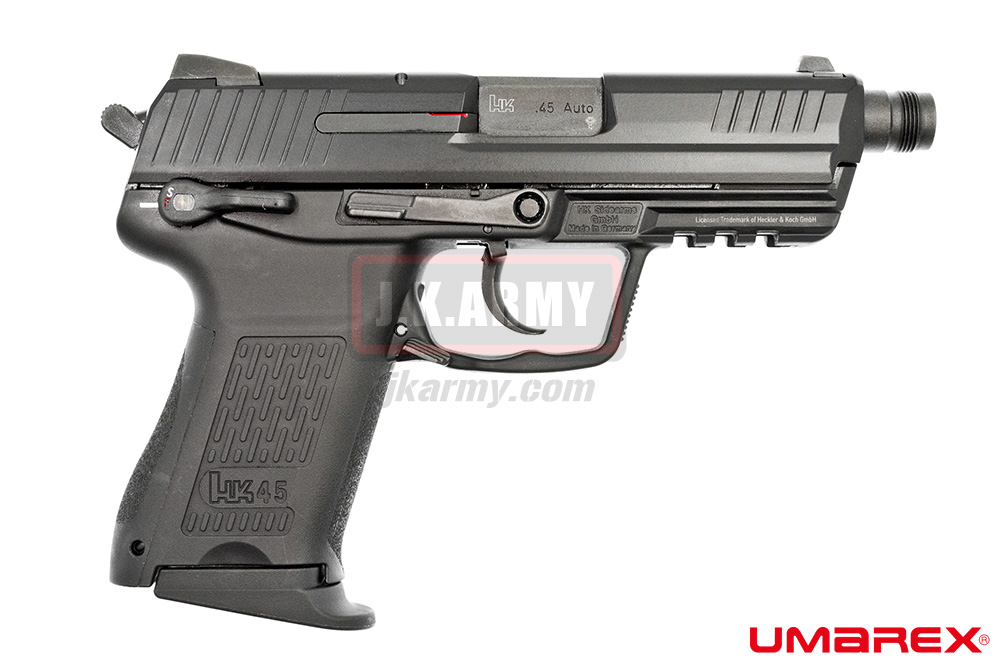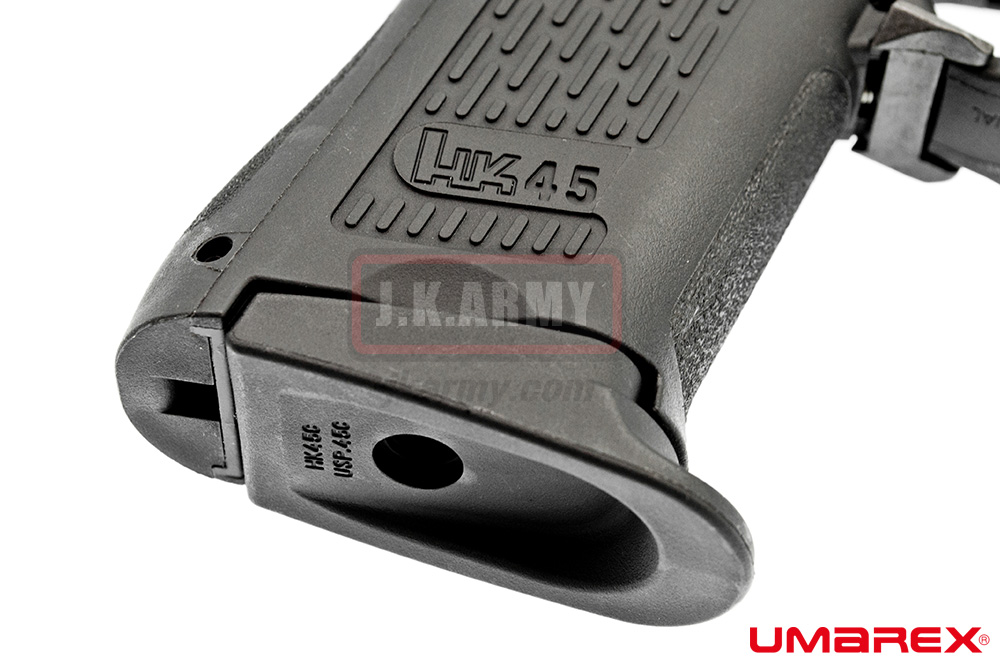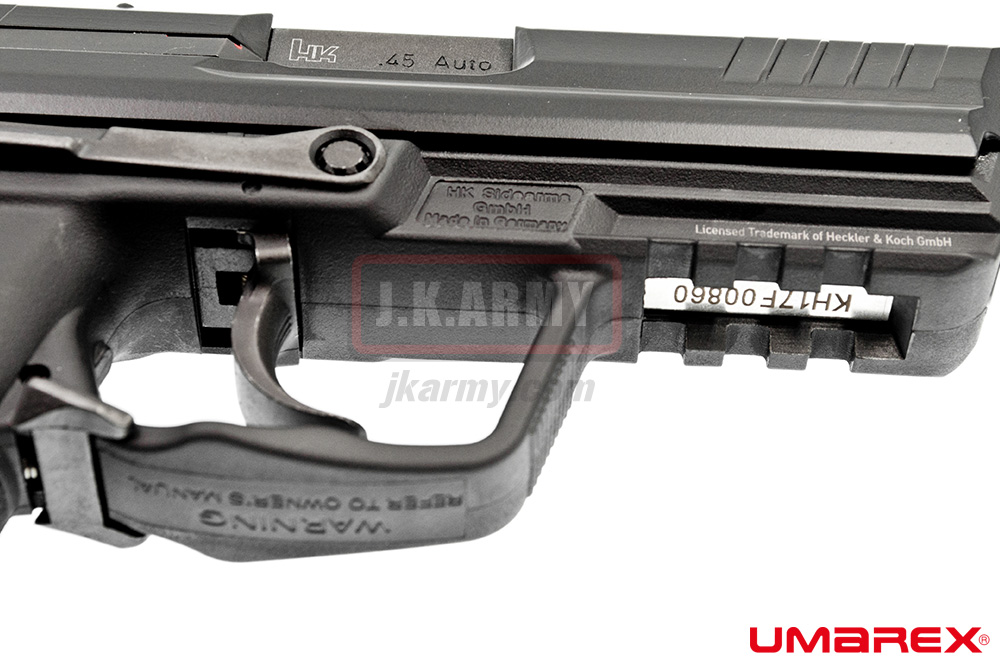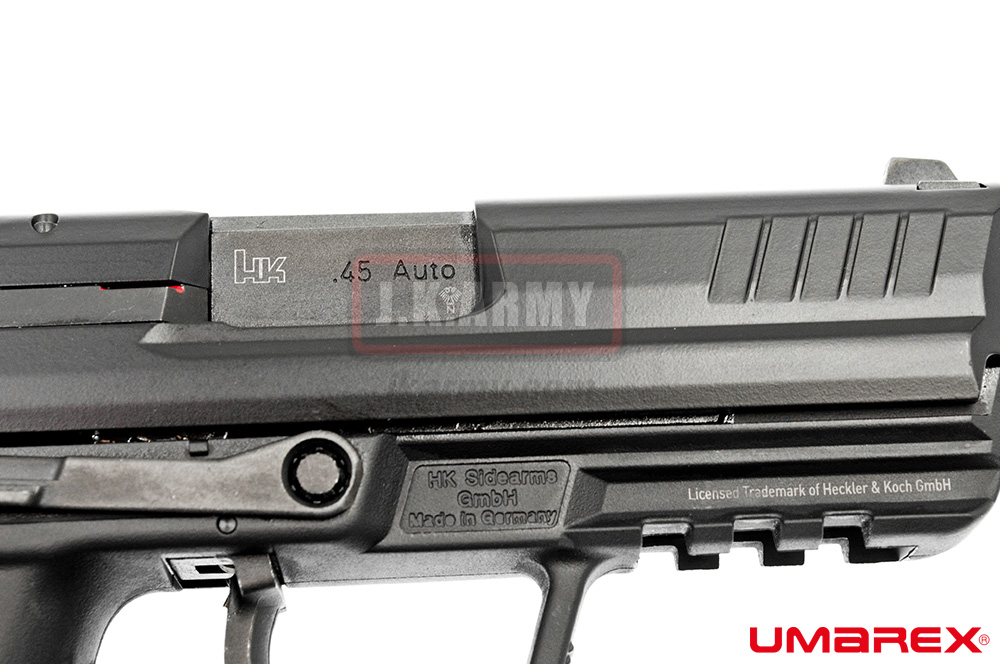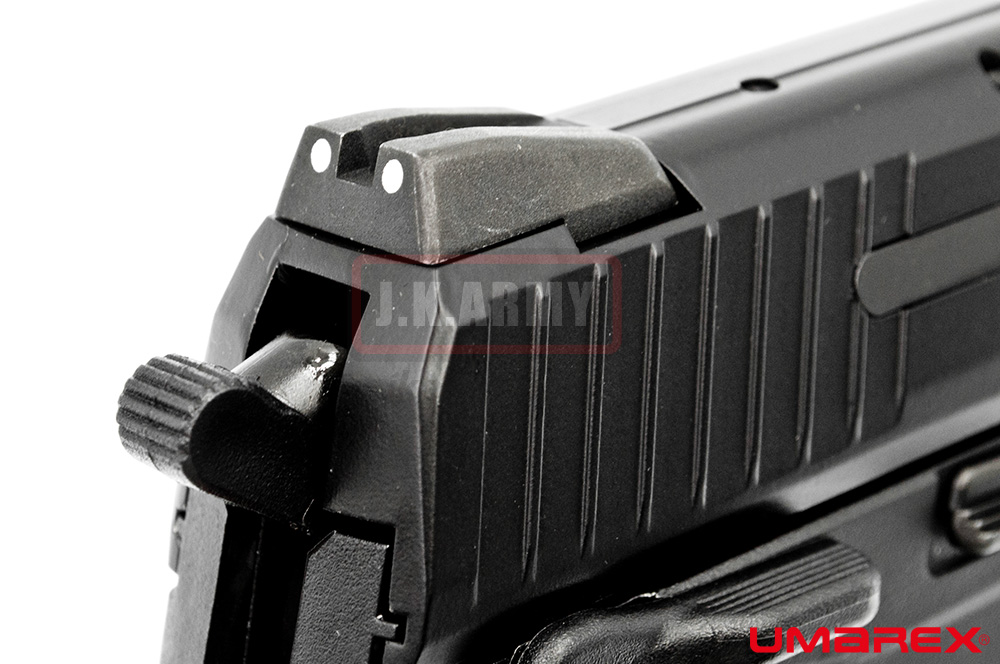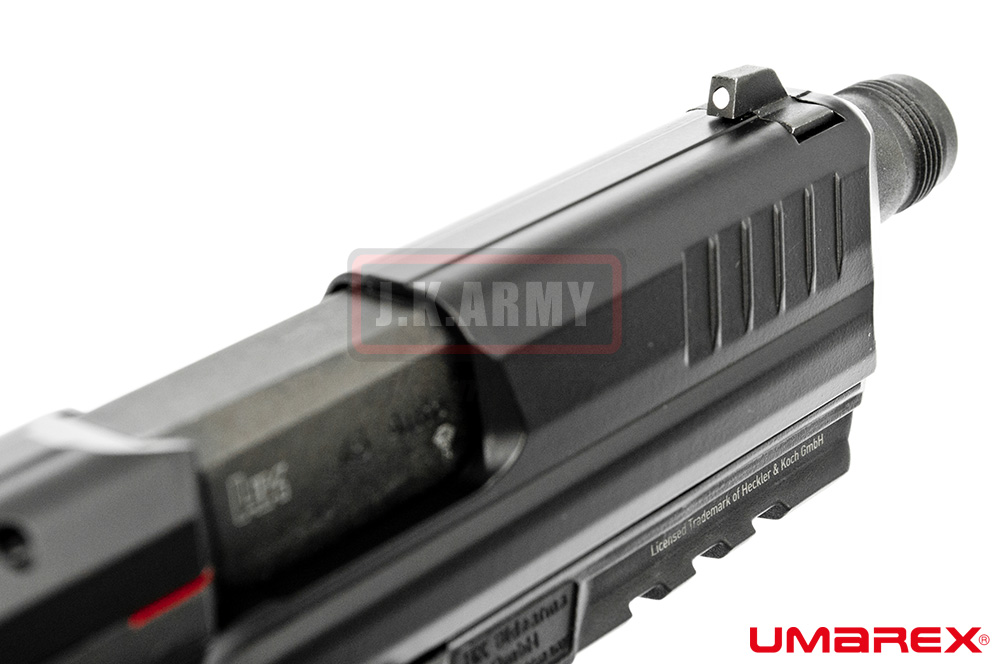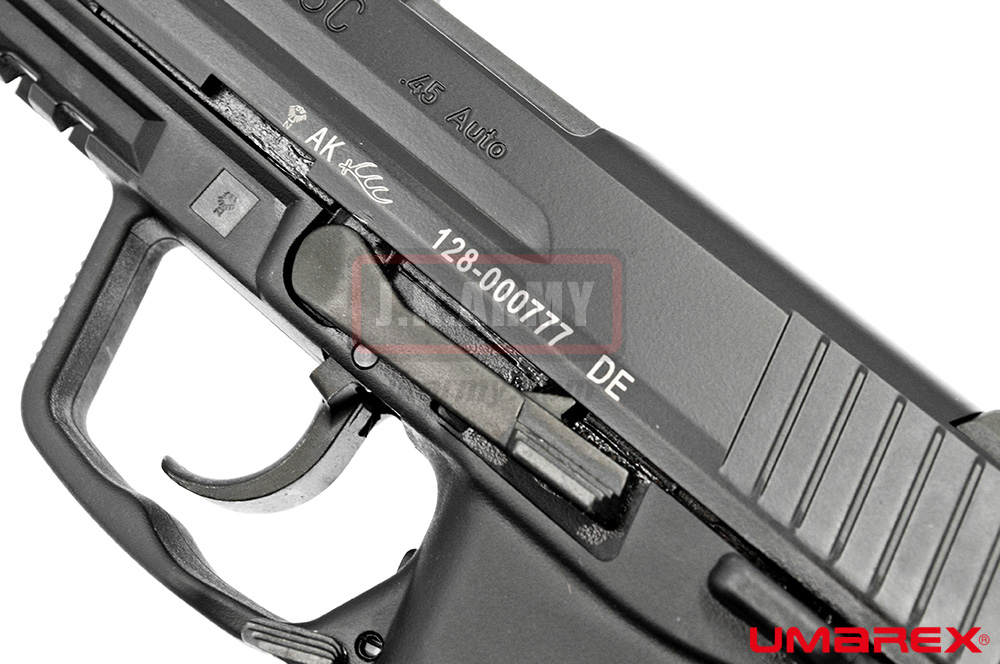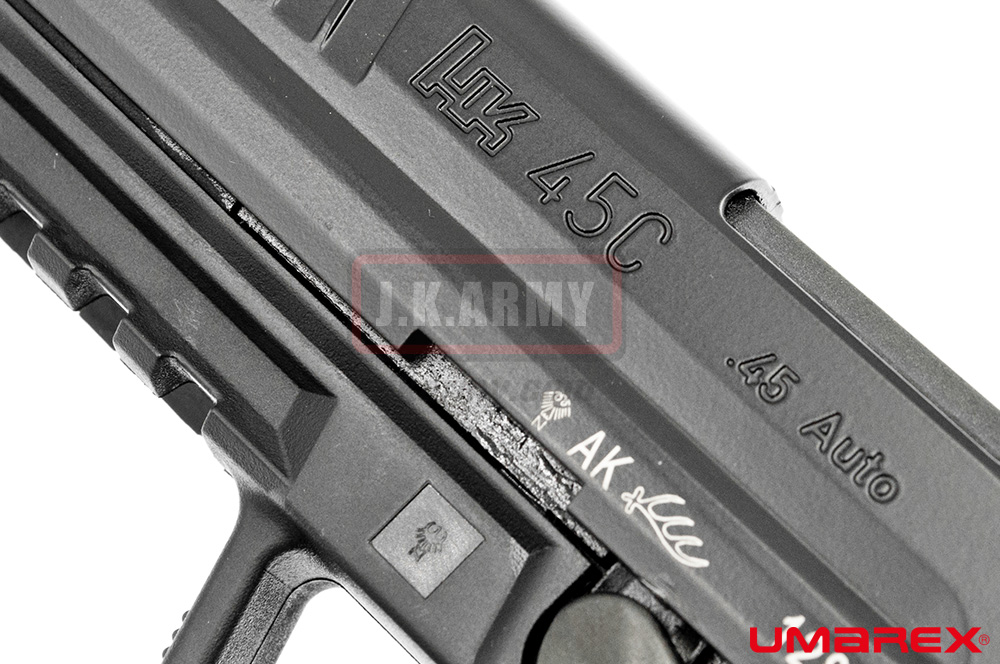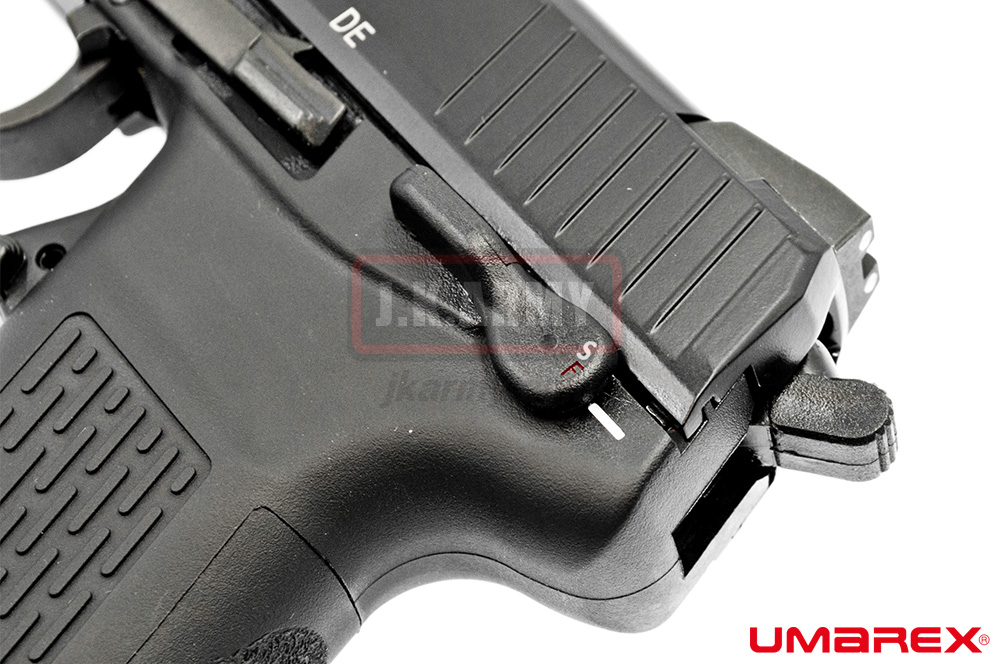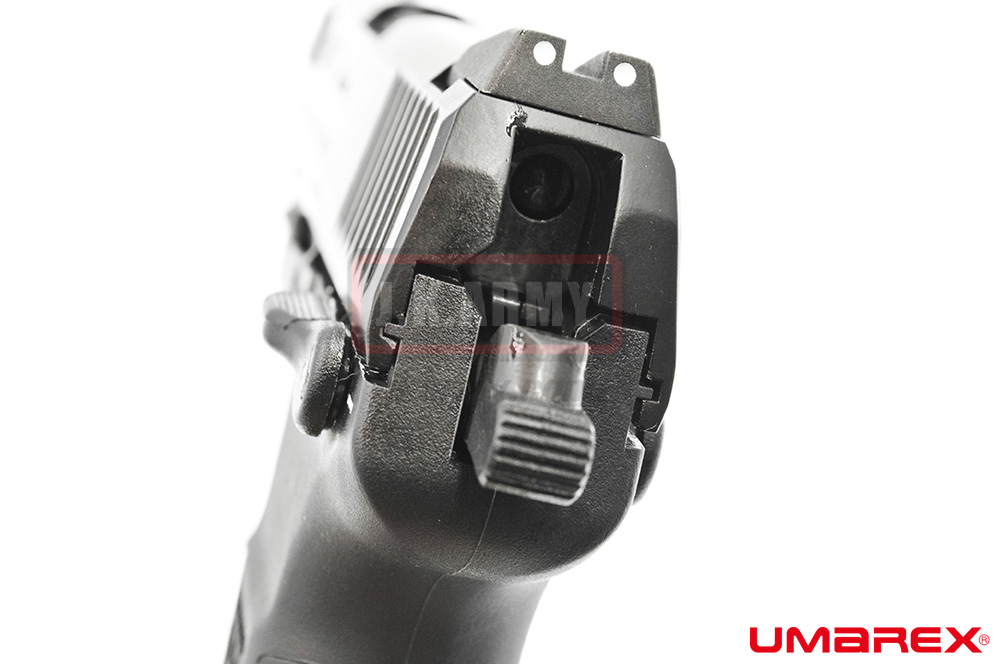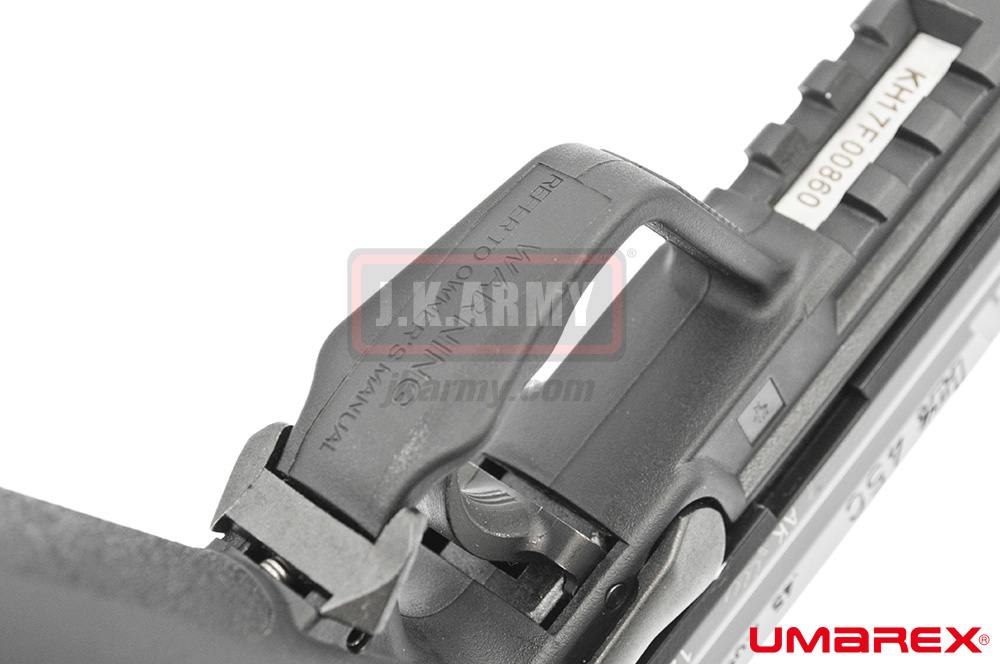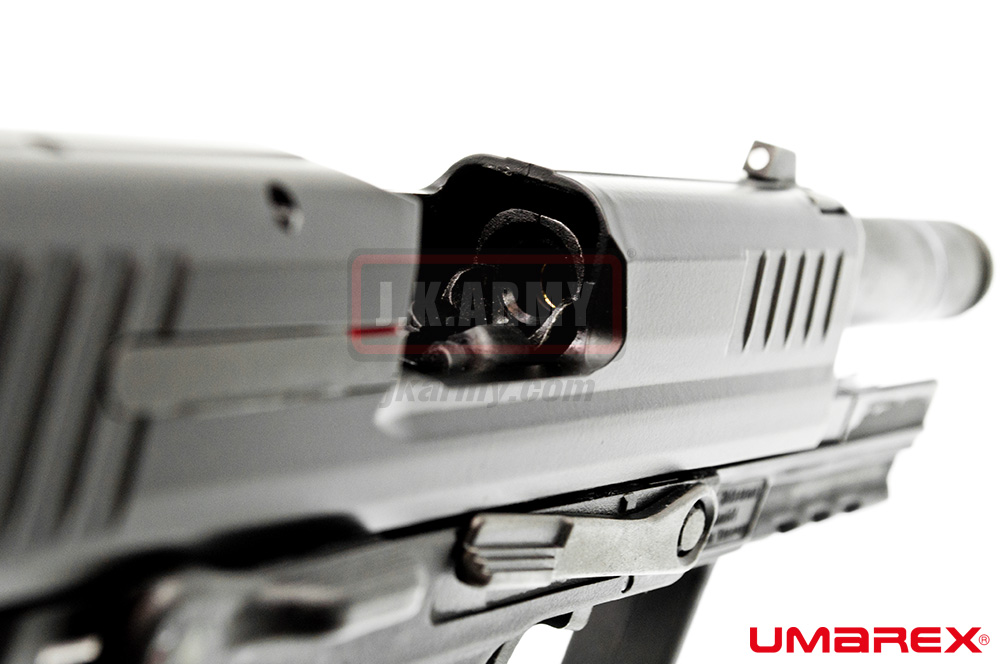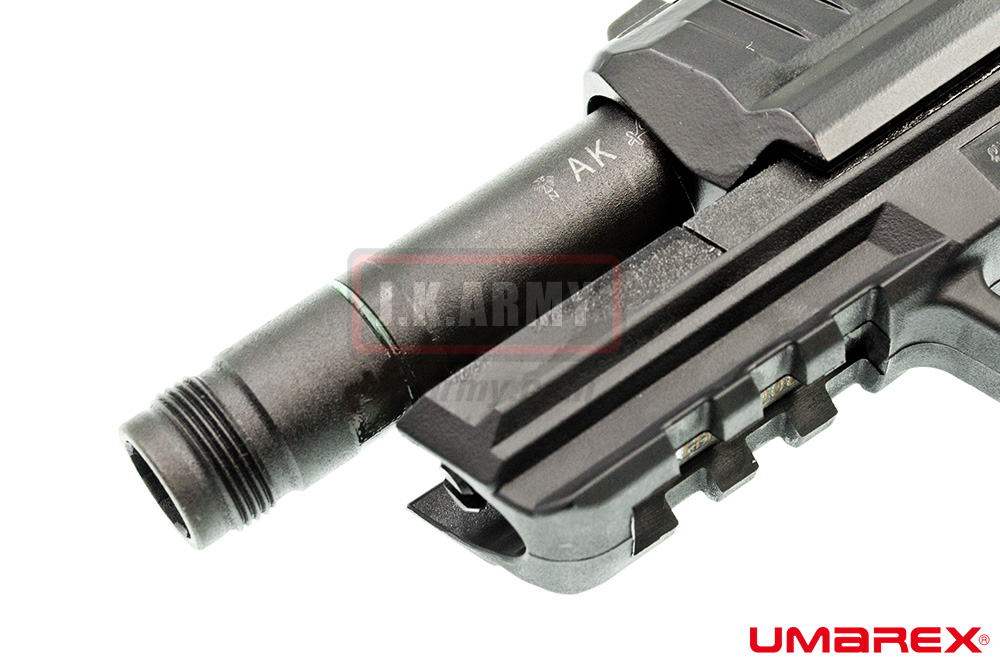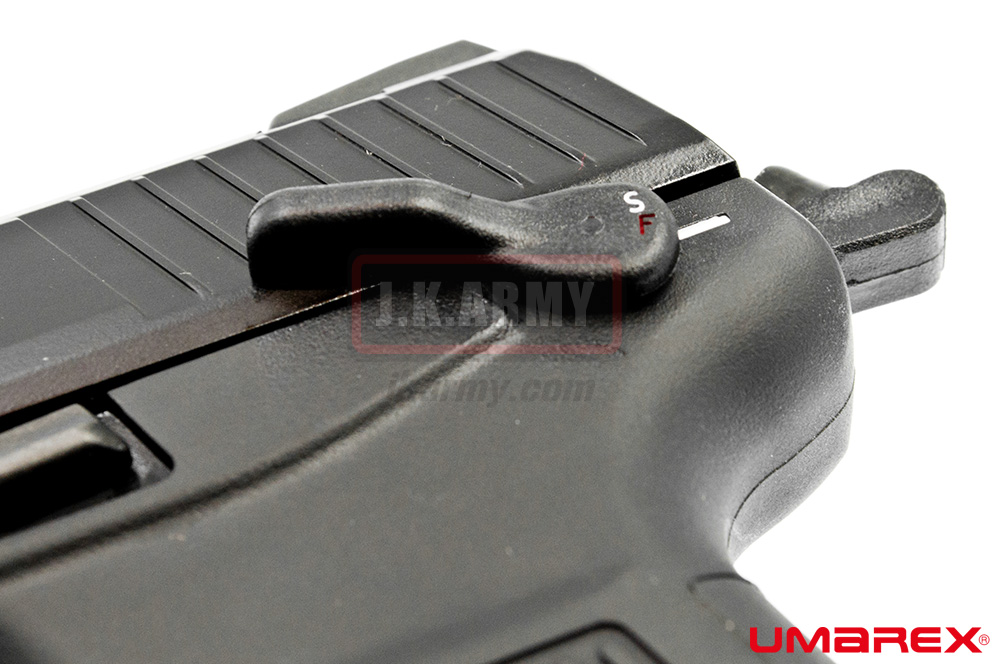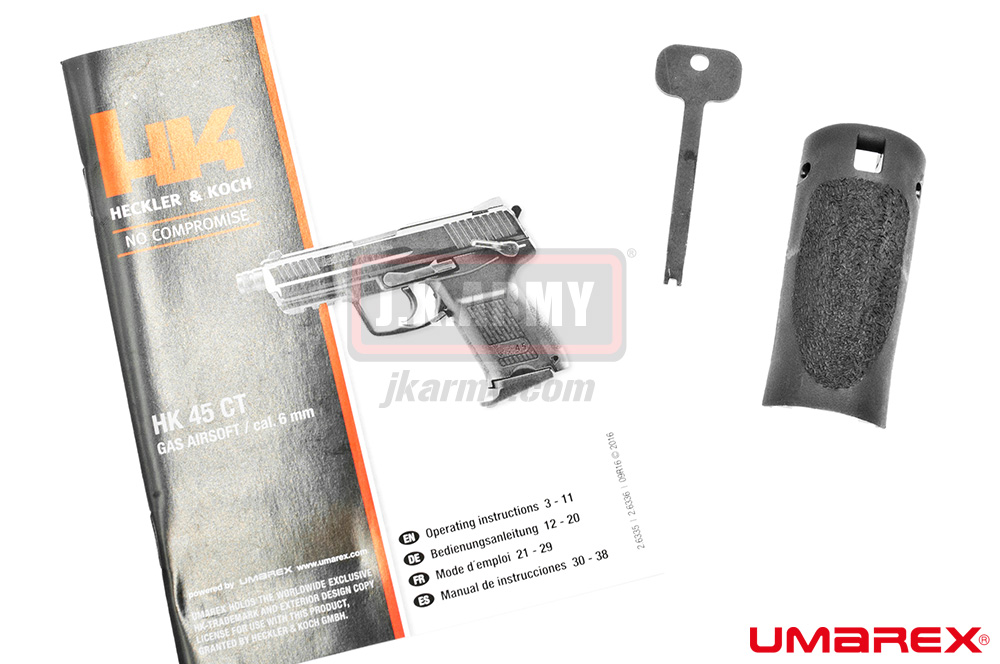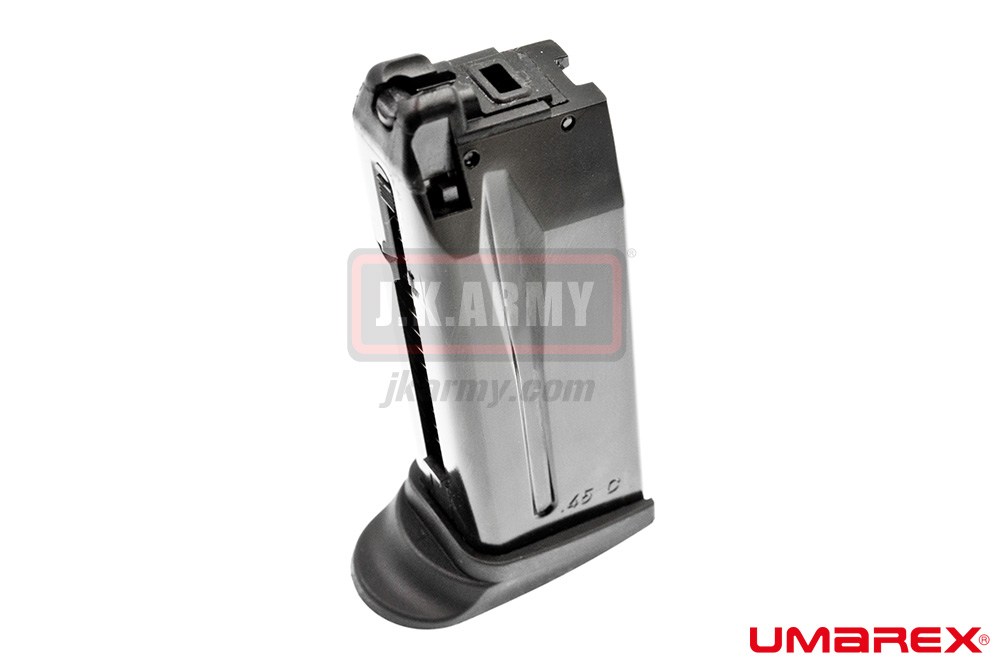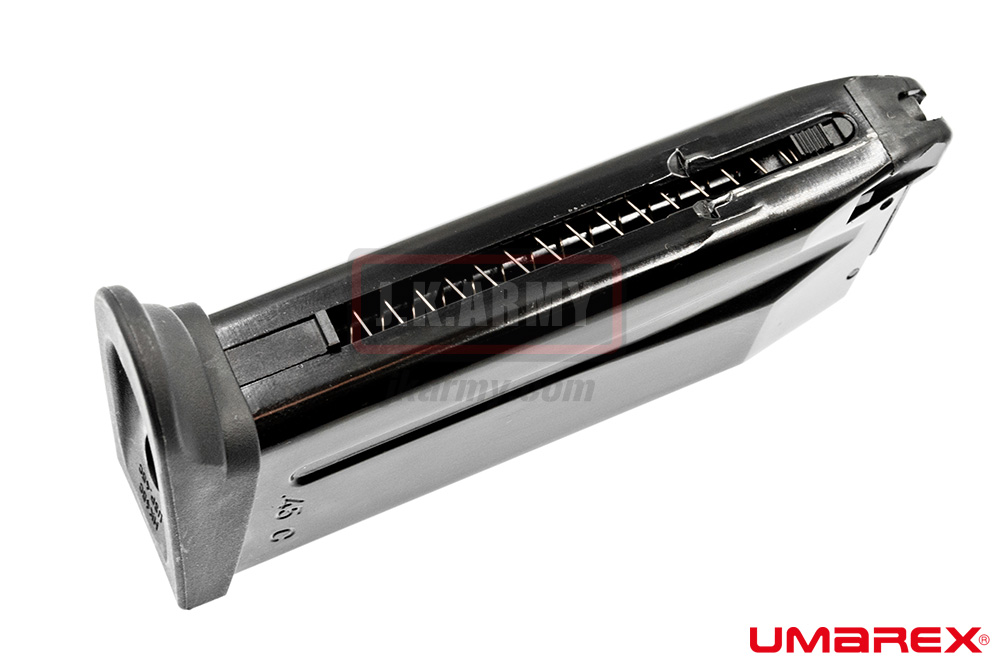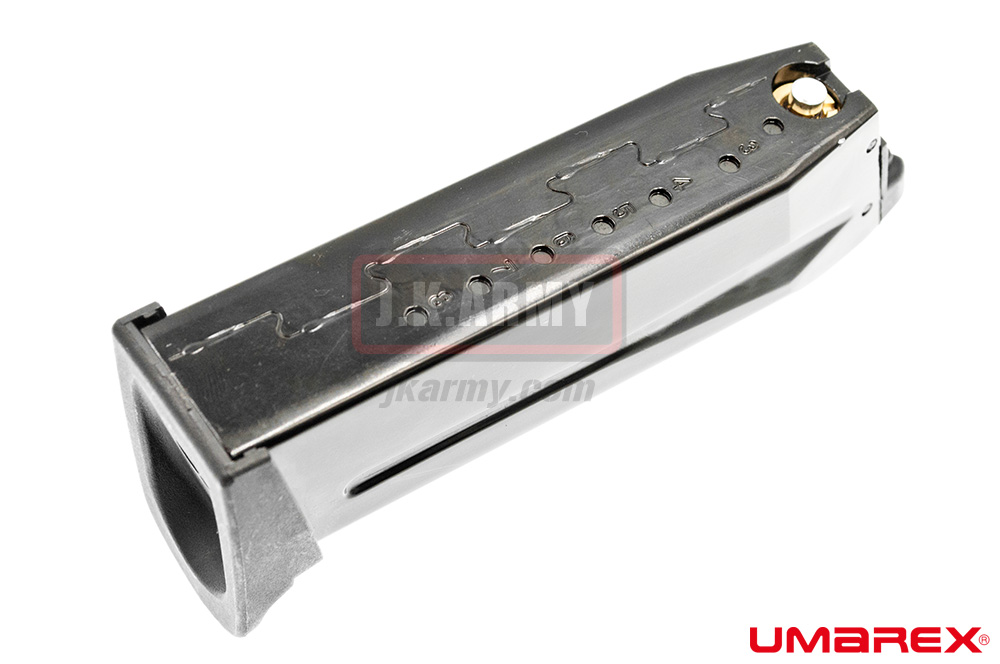 SKU / Code.
UMX-HK45CT-AS-BK
Manufacturer / Brand
Umarex
Airsoft Category
Pistol Gas Blow Back ( GBBP )
Shooting Mode
Semi-Automatic
Power (Muzzle Velocity)
90m / sec
Power Source
Top Gas / Green Gas (HFC22), 134a Gas (HFC134a)
Magazine Capacity
22+1 Rounds
Length
Over All 200mm / Inner Barrel 105mm
Airsoft Note
All GBB / Pistol are tested before ship out. When we test any guns, tiny scratch cannot be avoided.
We found other products you might like!