As low as
USD$84.00
FFI Mas Grey Gen3 Combat Set ( 65P/35C Lite ) ( MG G3 Gen 3 ) Major built material: - Mas Grey 65/35 Polyester/Cotton Plain Lite Fabric - Shirt Body Fabric ( Cotton ) - X Series SPANDEX STRETCH - VELCRO - YKK Zipper
FFI Mas Grey Gen3 Combat Set ( 65P/35C Lite ) ( MG G3 Gen 3 )
Major built material:
- Mas Grey 65/35 Polyester/Cotton Plain Lite Fabric
- Shirt Body Fabric ( Cotton )
- X Series SPANDEX STRETCH
- VELCRO
- YKK Zipper
Not include - Elbow & Knee Pads, Shoes, Belts, Vest, Patch
Size ( Set ): XS , S , M , L , XL, XXL
---
Why choosing FFI Mas Grey Gen3 65P/35C Lite Edition?
Product Features:
Mas Grey

65/35 Polyester/Cotton Plain Lite Fabric which is very durable and comfort.
The New P/C Lite Fabric Version is suitable for extremely hot weather ( summer ). Comparing to our FFI model - ( 50/50 NYCO RIPSTOP Fabric ), it is much lighter and comfortable while doing outdoor activities such as wargame airsoft, training, and hiking.
Breathable, Lightweight, Comfortable, Heat Reduce
Combat trousers made with X Series SPANDEX STRETCH Clothing, where the elasticity performance is greatly better than last generation.
High Quality and Extremely Durable YKK Branded Zipper was used
Mas Grey is suitable for Urban, CQB and Night Operations.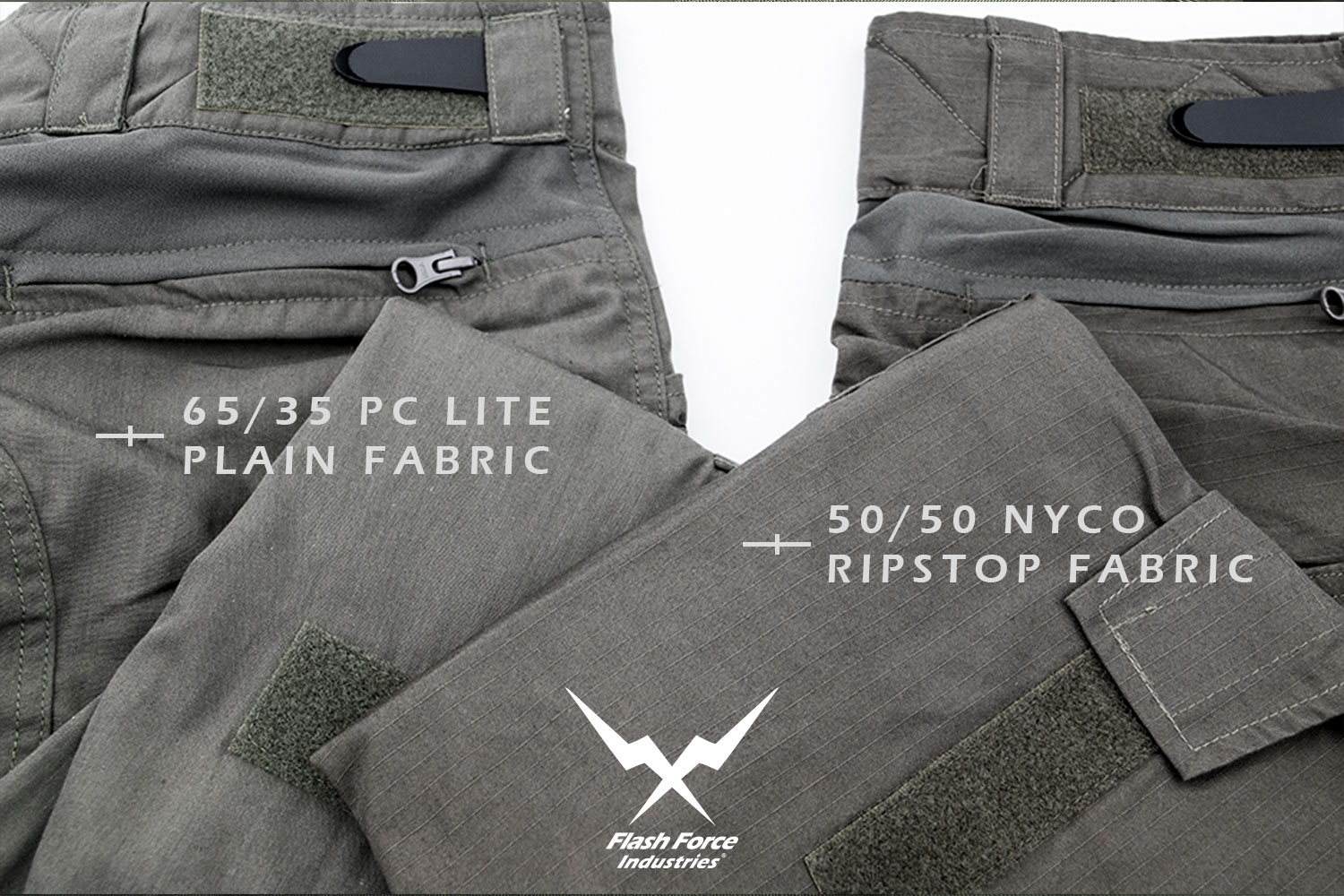 ---

SKU / Code.
FFI-MGGEN3-2018PC
Manufacturer / Brand
Flash Force Industries ( FFI )
Major Built Material
Mas Grey 65/35 Polyester/Cotton Plain Lite Fabric, Shirt Body Fabric ( Cotton ), X Series SPANDEX STRETCH, Velcro, YKK Zipper
Size
XS , S , M , L , XL, XXL
We found other products you might like!