Details
FFI XENODERMUS Hardshell Jacket ( XEN Jacket )
FFI XENODERMUS is a Multi-functional Hardshell Jacket, you can use it for training, sports and airsoft wargames it is extremely durable as it is made with 3-Layer of Nylon Fabric, which provides the features of Waterproof, Windproof and Highly Breathable. The grey colour and outline of the jacket represent the XENODERMUS Venom, you can hunt down your opponent silently and swiftly while wearing this Hardshell jacket. Pockets around and within the jacket for your convenience or tactical purposes.
- Multifunctional Hardshell Jacket
- Water Repelling, Wind Resistance and Highly Breathable
- 3-Layer Construction Nylon Fabric
- Light weighted and comfortable, suitable for outdoor activities, training, and wargames!
- Water-resistant zippers built
- Seam Sealing Technology
- Adjustable and Storable hood
- Velcro on both sides for patches
- Pockets located on the front, on the sides, and inside the jacket
- Zippers under armpit keeping you dry and comfy
- Size of XS, S, M, L, XL
- Grey Colour Available now!
Major Built Material:
3-Layer Construction Nylon Fabric
*Sine the coating agent can't sustain for a long term usage, it is absent from this newest version, but the 3-layer construction nylon fabric still maintain its waterproofing capabilities.
Not included: Patches
---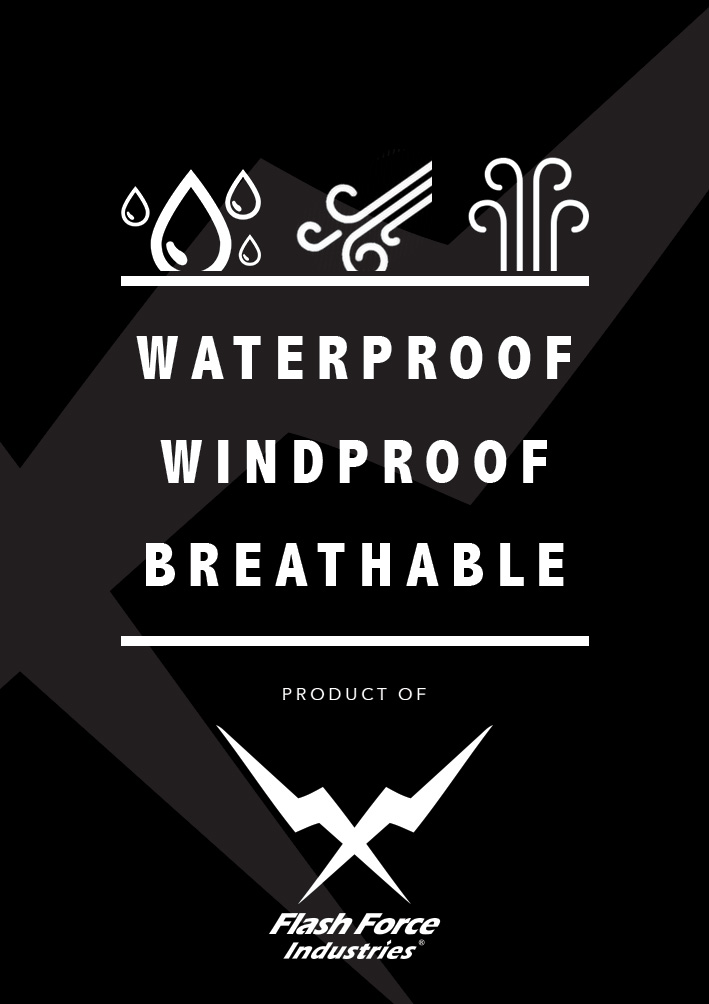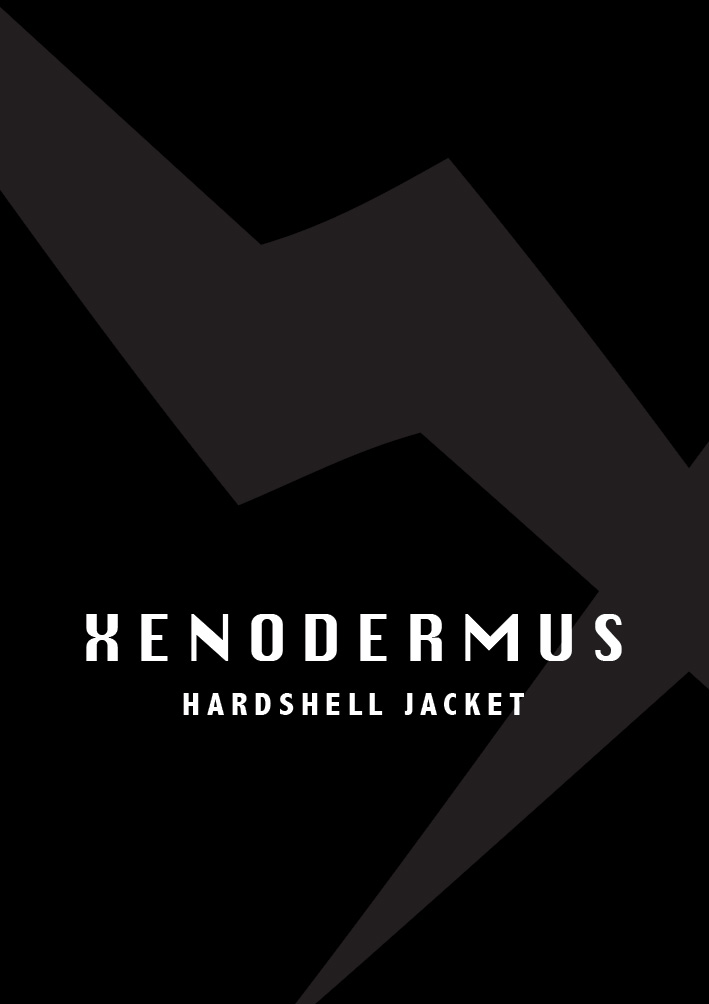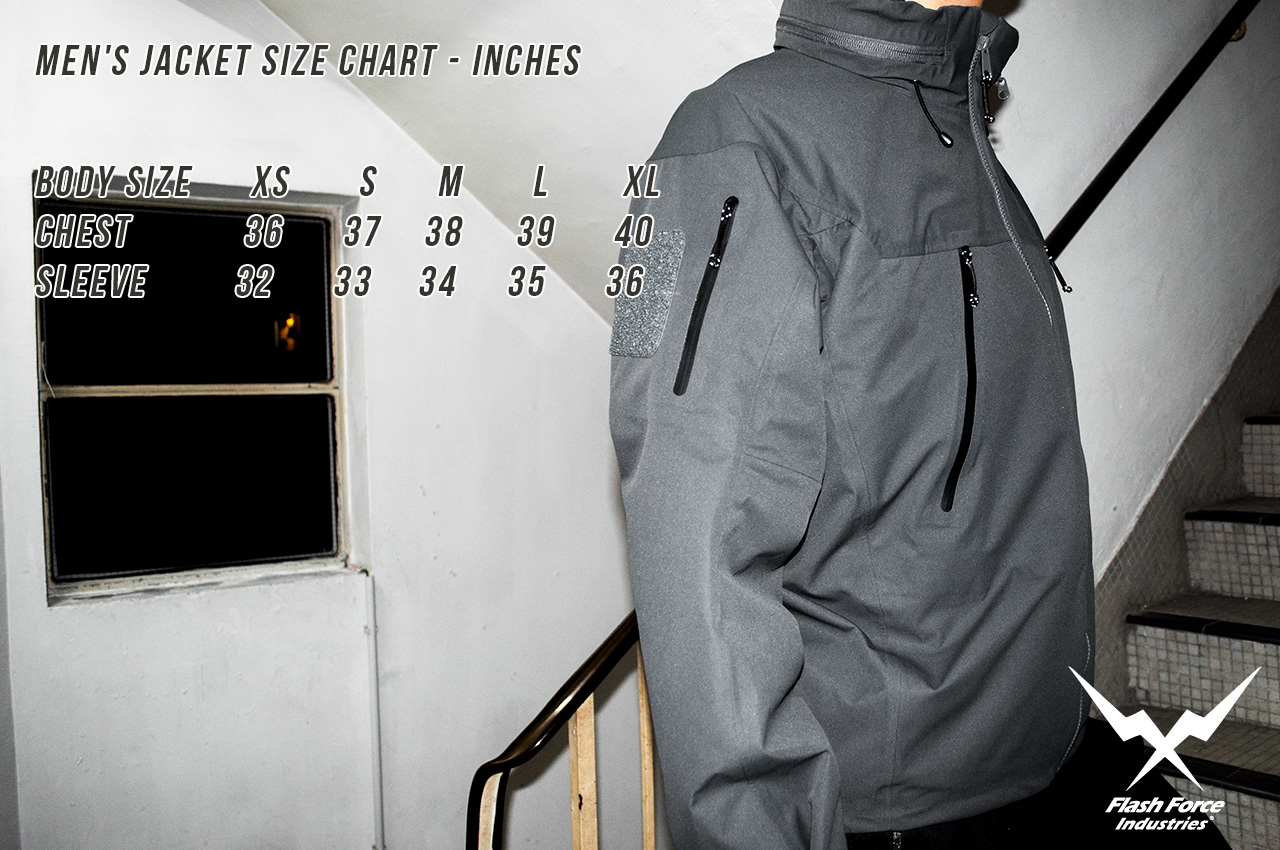 ---
Care: By using machine wash , use warm water (40 degree C/105 degree F) use liquid detergent then rinse twice, minimise the spinning for the best result . Lay dry or tumble dry on warm gentle cycle. Once dry, tumble dry for another 20 minutes to reactivate water-repellent (DWR) treatment.
Additional Information
| | |
| --- | --- |
| Product Name | ​FFI XENODERMUS Hardshell Jacket ( XEN Jacket ) ( Grey ) |
| SKU / Code. | FFI-XENJT-GY |
| Manufacturer / Brand | Flash Force Industries ( FFI ) |
| Major Color | Grey |
| Major Built Material | 3-Layer Construction Nylon Fabric |
| Size | XS, S, M, L, XL |